Recipe Type:
Classics Fig bars are bar cookies that contain figs. Each fig bar is square-shaped with a baked cookie dough outer crust and a thick fig filling inside. The Fig Newton® commercial fig bars by Nabisco started many other companies manufacturing similar cookies. The Fig Newton® was invented by American, Charles M. Roser, in ...
Read more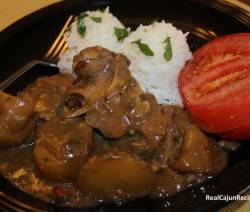 Fricassee  A thick Cajun stew made with roux and any type meat. If you were using pork this stew would also have potatoes in it. Chicken is probably the most popular meat used. This recipe is a somewhat short-cut version. Ingredients4 - 6 pork chops (depending on size) or 3 ...
Read more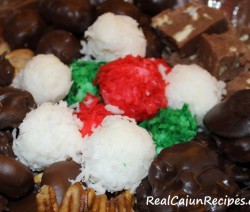 Melt in your mouth bon-bons. So festive for holiday sharing. Ingredients2 cups powdered sugar1 - 3 ounce package cream cheese 1 cup grated coconut 1/2 teaspoon vanilla candied cherries optionaloptional red and green food coloringpecans, dates or apricot for center optionalDirectionsStep 1Work sugar into cream cheese with hands; mix well. ...
Read more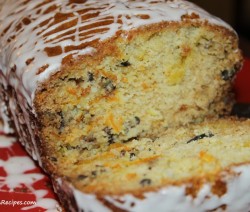 Wikipedia….Kumquat culinary uses include candying and kumquat preserves, marmalade, and jelly. Kumquats can also be sliced and added to salads. In recent years kumquats have gained popularity as a garnish for cocktail beverages, including the martini as a replacement for the more familiar olive. A kumquat liqueur mixes the fruit with vodka or other clear spirit. Cheers!! Ingredients2/3 cup milk2 beaten eggs2 ...
Read more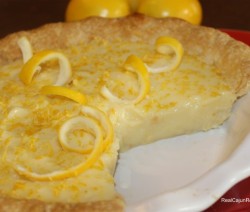 Lemons – a simple sour pleasure made even better with the ole-timey recipe. Simple ingredients – Simple good Ingredients2 cups whole milk or 1 cup whole milk and 1 cup evaporated milk1 cup granulated sugar3 tablespoon cornstarch3 tablespoon flour2 eggs yolks (reserve the egg whites for meringue)2 lemons juiced or ...
Read more Memories are made of this – Her Mom's Beulah Turner fig bread Ingredients1 1/2 cup flour1 1/4 cup sugar1 tsp baking powder1 tsp baking soda1 tsp cinnamon1 tsp nutmeg2/3 cup chopped pecans2 eggs1/2 cup cooking oil1/2 cup water1 cup fig preserves (blended -chopped)DirectionsStep 1Preheat oven to 350 degrees.Step 2Lightly grease ...
Read more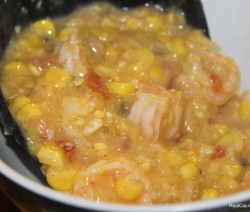 Delicious entree or side dish made of fresh corn and shrimp; easy, versatile, and quick to cook. Ingredients2 sticks butter4 cups fresh cut corn or fresh frozen2 cans ROTEL brand tomatoes (tomato with green chilies)1 can cream of mushroom1 can cream of shrimp2 medium onions, chopped2 ribs celery chopped1 bell pepper chopped1 ...
Read more Persimmon wood is very heavy and hard. It was once used to make golf clubs. Persimmon trees can take up to seven years before they produce fruit. Persimmons are used to make baked goods, such as cookies and breads. Source: producepedia.com Ingredients2 cups flour1 teaspoon baking soda1 cup sugar1/2 teaspoon ...
Read more