Recipe Type:
Candy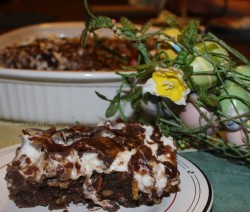 One year, I really wanted a Heavenly Hash candy, but could not find any. I was living out-of-state and called my friends to see if they could find some for me. I ended up with 8 boxes, 24 pieces each of this delectable candy. Now if Elmer's runs out, I ...
Read more Easter is a time for many things, but for some it's all about the candy. One of the most popular Easter candies is the Gold Brick. For those who can't find them, or want them year-round, this recipe is a handy fill-in. Ingredients4 1/2 cup sugar 1 large can pet ...
Read more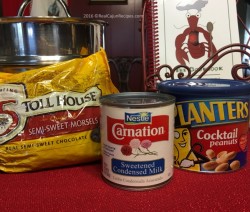 Ingredients2 cups semi-sweet chocolate chips 1 (15 oz) can condensed milk 2 cups chopped pecansDirectionsStep 1Combine the condensed milk and chocolate chips in a sauce pan. Heat the mixture until the chocolate is melted. Step 2Remove from heat and stir in pecans. Step 3Drop the mixture by spoonful on wax ...
Read more