Recipe Type:
Pork A great chicken dish excellent for a dinner party. Ingredients12 chicken breasts, skinned, halved and boned 1 cup leftover roast 2 cans cream of mushroom soup 12 bacon slices 1 cup sour cream silvered almonds optionalDirectionsStep 1Wrap each breast with a piece of bacon. Cover bottom of flat baking dish ...
Read more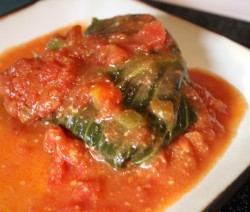 Ingredients1 cabbage, large 1/2 lb ground beef 1/2 lb ground pork 1/2 cup rice, raw 2 (8 oz) cans tomato sauce 1/2 cup water 1/3 cup lemon juice 1 onion, chopped 2 eggs, beaten 1 (10 oz) can Rotel tomatoes 1 bell pepper chopped salt and pepper to tasteDirectionsStep 1Boil ...
Read more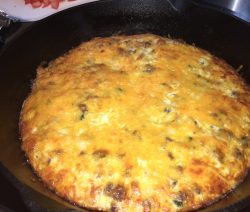 Hash Brown Breakfast Breakfast Brunch Pie – Easy as Pie and Just as Delicious Ingredients1 lb pork sausage 1 bunch green onions, chopped 1 clove garlic minced fine 1 tsp salt 1/4 tsp black pepper 26 ounces frozen hash browns (thawed) 4 large eggs 1 1/2 cups milk 2 cups ...
Read more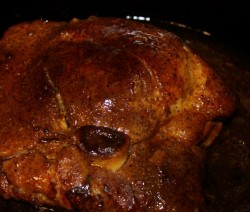 Pork is the world's most widely consumed meat. It accounts for 42 percent of consumed meat while chicken is 33 percent and beef 22 percent. (USDA FAS). The leanest cut of pork have the word loin in it such as pork loin, loin chop or tenderloin. Pork is now considered ...
Read more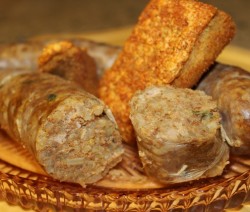 This is the best classic boudin out there. Boudin is also spelled "boudoin." Both are proper spellings of the same classic Cajun dish. Ingredients10 lbs pork roast (pork butt roast works) 4 medium onions 5 shallots 2 bell peppers 3 bunches green onion, chopped fine 1 bunch fresh parsley, chopped ...
Read more Ingredients1 ½ (15 oz) can pork and beans 1/4 cup onions, minced fine 1 ½ tbsp French mustard 2 tbsp brown sugar 2 tbsp catsupDirectionsStep 1In a medium saucepan sauté the onions briefly. Step 2 Add the remaining ingredients and cook over medium to low heat for approximately 20 minutes. ...
Read more Ingredients Ingredients8 to 10 pork chops 1 (10 oz) can cream of mushroom soup 1 (10 oz) can cream of onion soup 1 1/4 cup water 2 cups uncooked rice 1/2 cup gravy from brown chops 1 onion, chopped fine Black pepper or cayenne to taste 1/2 cup parsley, chopped ...
Read more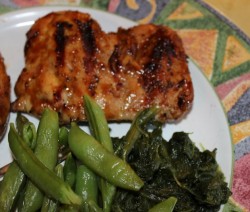 Ingredients1/2 cup onion, chopped fine 1/2 cup bell pepper, chopped 1 (8 oz) can Gebhardt's barbecue sauce (or other bbq sauce) 1 bottle ketchup 1/4 cup sugar 1/2 cup celery, chopped 2 cloves garlic, minced fine 1 (15 oz) can tomato sauce 5 drops Worcestershire Sauce 1/4 cup salad oilDirectionsStep ...
Read more