Recipe Type:
Pork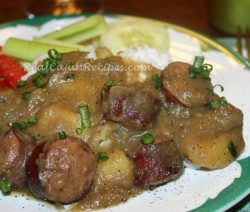 A very popular Cajun classic side dish; add smoked sausage, browned ground beef or shrimp and make it a complete meal. This dish is also known as "La Sauce de Patat" or "the sauce of potato". There are cooks who do add butter and cream to this dish. Ingredients6 red ...
Read more When you are a displaced Cajun and do not have access to fresh sausage, here is an easy alternative – Make them yourself. On a typical boucherie day when the hog is slaughtered and the sausage is prepared, the sausage links which are soft are hung outside on a clothes ...
Read more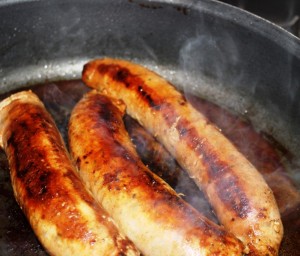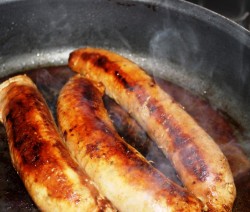 Mixing pork meat with venison will help tame the wild gamey flavor. Ingredients6 1/2 pound lean venison 3 1/2 pound ground pork meat 4 ounces salt 1 ounce black pepper 1/2 ounce red cayenne pepper, optional 1 large onion 1 lemon, juiced 1 bunch scallionsDirectionsStep 1On the venison, make sure ...
Read more The vegetable used to make this dish has several spellings and wordings. They are as seen above: Mirleton – Mirliton – Vegetable Pear – Chayote The chayote is a more or less pear-shaped member of the gourd family. Several varieties of chayote exist, but the commonly available one has thick ...
Read more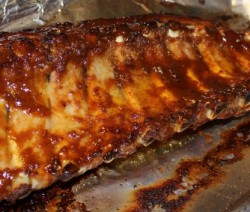 Because of the connective tissue ribs are tough and require long cooking to soften them up. Beef Short Ribs do take a while to cook but the taste rewards you for being so patient. These ribs promise to be finger licking good! Ingredients2 1/2 to 3 pound beef short ribs ...
Read more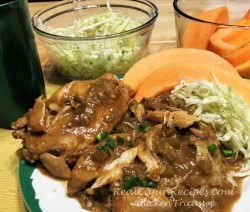 Cajuns love to get together and play cards games like booray (bouree) and euchre. While you fix this dish shuffle yourself a hand of Louisiana cards and play while it bakes. This dish is so easy and great for small dinner card games or any party or gathering. Taste so ...
Read more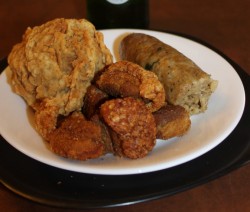 Although cracklins (grattons in Cajun) are commonly known as pork rinds or baconettes, they are really not the same. While both are both made with pork fat, each has a different method of cooking and a different cut of meat. To make cracklins you use a cut of pork that ...
Read more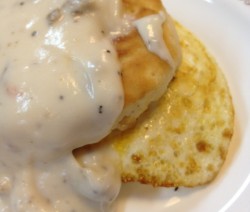 Chipped beef served on toast or biscuits has long been know by its alternative name which we can not enter on our site – SOS – Something on Shingles. Ingredients1 lb ground beef 1/3 cup minced onions 3 tbsp butter or margarine 3 tbsp flour 2 cups milk Salt and black ...
Read more