Search Results For
Étouffée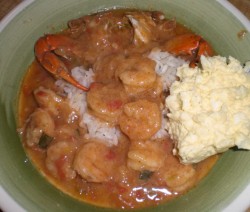 ...Crab & shrimp in a light red sauce. Delicious! No crabs – Gumbo crabs at supermarket work well or use only shrimp....
Read more A fish stew made with the goo fish. The goo fish is the nickname for a freshwater drum; known as a gaspergou or sheepshead. This fish is similar to carp.
Read more ...This is my favorite shrimp etouffe recipe....
Read more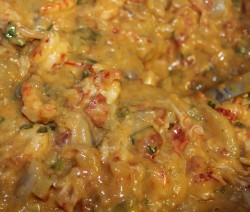 This is actually our go-to etouffee recipe, even though it contains no butter or crawfish fat. The flavors are really incredible and have been known to prompt marriage proposals (no kidding, just ask Shauna Chauvin Richard!)
Read more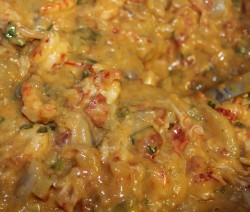 ...This is a Cajun etoufée made up of a mixture of various etoufée versions compiled from my family members and myself. It's very rich....
Read more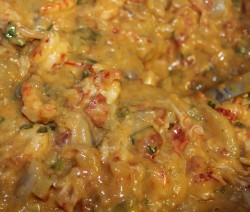 ...It only takes 20 minutes to prep and it's the BEST Dish I have cooked in a very long time!!!...
Read more