Search Results For
Étouffée ...Sometimes you may want seafood Étouffée, but find that you only have chicken on hand…well, I guess we gonna use chicken. I am dedicating this recipe to my Nannie, now gone from this earth. As the daughter of a trapper/trader she learned to cook early…sometimes it was only with the ...
Read more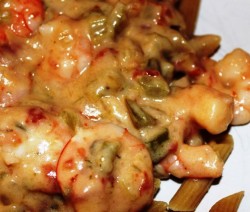 ...Good old fashion Shrimp étouffée; a No-Soup étouffée – the kind Grandma use to make....
Read more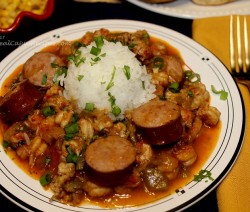 ...A Cajun dish so common, it's in everyone's recipe box. The no-soup etouffee -one of my personal favorites....
Read more ...Crawfish Étouffée is one of our favorite Cajun classics, but many newcomers find the dish tricky. This recipe is sure to deliver delicious results in a short amount of time....
Read more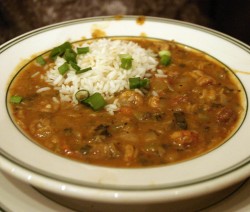 ...Bar none, this is the best crawfish etouffee I've ever had that doesn't require a roux or FRESH crawfish, which I do not have access to in Wisconsin. This recipe utilizes frozen, packaged crawfish tails which are easily attainable in your grocer's seafood section. I hope you all enjoy it ...
Read more ...If you haven't had alligator before, it's been described as tasting like a combination of chicken and calamari. The texture is similar to rabbit or chicken. If you happen to kill yourself a gator, you can fry it, make a sauce piquant or make an smother it in an etouffée....
Read more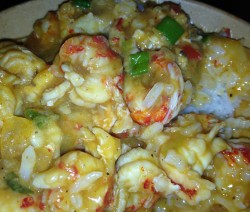 Miss Ollie had been in our household for a long time. She was one of the best cooks around. Our family loved when she prepared this étouffée.
Read more ...Here is yet another rendition of Shrimp Etouffee that I have worked a little. I've had many compliments for this version....
Read more