Recipe Type:
Pork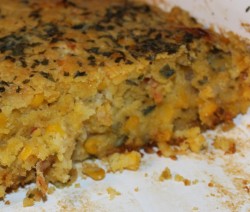 Mouth-watering Caj-Mex Cornbread that can be a meal in itself or as a side dish.
Read more The ease of this recipe impressed my husband. He was surprised we could press the button, leave and go Stine Lumber and not have to worry about anything burning and then come back home and the meal is done. I actually used only half the butter called for in the ...
Read more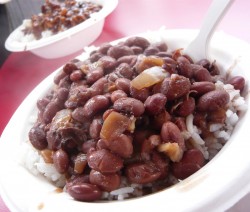 This is a traditional Monday food in New Orleans. Everyone has their own recipe for Red Beans & Rice, most of which probably change a little with each cooking. On a Monday the ladies of the house would put on a pot of red beans to cook all day while ...
Read more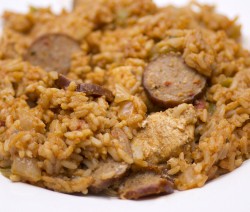 Jambalaya, a Cajun/Creole dish, is perhaps the most versatile main dish that Louisiana has to offer. The most important thing with this dish is to use the right equipment; any heavy bottomed cast iron pot or Dutch oven.
Read more Cooking is a labor of love, and certainly the time to create our celebrated regional cuisine takes time and effort. The recipe below will make you the most incredible dirty rice imaginable. Yes, it's time consuming but Voilà ! Qu'un differnece. This dish will feed a small army.
Read more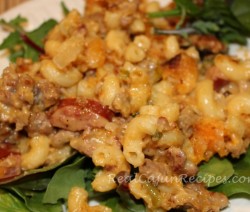 A good twist on plain old Mac and Cheese.
Read more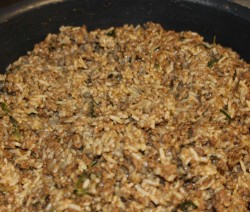 This is one of our favorite rice dressing (also known as dirty rice) recipes. Add this to a meatball stew and talk about good!
Read more