Recipe Type:
Diabetic A low-carb alternative to potatoes! Remember, good-quality turnips will be very firm, smooth-skinned and heavy for their size. The coloring will be light-purple on the top, fading to bright-white at the bottom.
Read more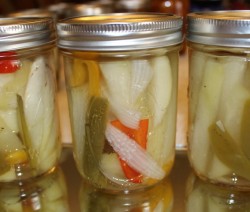 Used with gumbos or any rice and gravy dish in Cajun Country, chayote is a gourd-like squash that is about the size and shape of a very large pear. The skin is pale green and smooth with slight ridges that run lengthwise. Many compare the color to a light green ...
Read more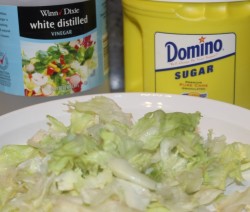 Grandma always had fresh lettuce in her vegetable garden; this was a daily dish during the spring and fall months.  Because they stay crisp, romaine leaves are great to use for this recipe also.
Read more