Recipe Type:
Classics Chocolate pie is great for holidays or any day your grandchildren wishes their favorite pie to be made.
Read more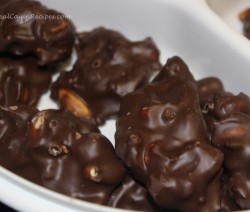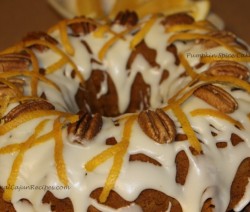 Pumpkin Spice Cake made from scratch with three ingredients. This is a  moist, fluffy pumpkin spice cake recipe with powdered sugar frosting. Easy to make recipe and perfect for the holidays!
Read more A quick and easy glaze for cinnamon rolls, bundt cakes  or cookies.
Read more Fig bars are bar cookies that contain figs. Each fig bar is square-shaped with a baked cookie dough outer crust and a thick fig filling inside. The Fig Newton® commercial fig bars by Nabisco started many other companies manufacturing similar cookies. The Fig Newton® was invented by American, Charles M. Roser, in ...
Read more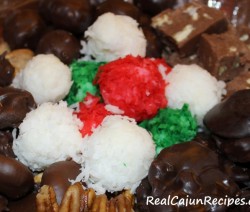 Melt in your mouth bon-bons. So festive for holiday sharing.
Read more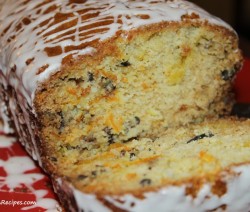 Wikipedia….Kumquat culinary uses include candying and kumquat preserves, marmalade, and jelly. Kumquats can also be sliced and added to salads. In recent years kumquats have gained popularity as a garnish for cocktail beverages, including the martini as a replacement for the more familiar olive. A kumquat liqueur mixes the fruit with vodka or other clear spirit. Cheers!!
Read more