Search Results For
Gumbo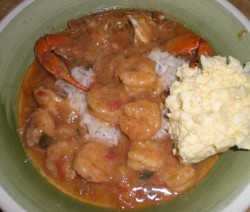 ...Crab & shrimp in a light red sauce. Delicious! No crabs – Gumbo crabs at supermarket work well or use only shrimp....
Read more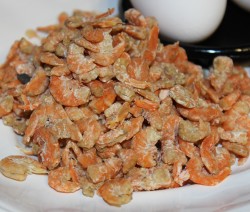 In the days when there were no refrigerators, people used to cure their meats and fish with salt. It has been soaked in a salty solution and then dried until it is very hard, much like people used to do over a hundred years ago. Salt is considered antibacterial because ...
Read more ...We sold these at the Saturday Food Festival at the World Championship Gumbo Cook-off and they were a big hit....
Read more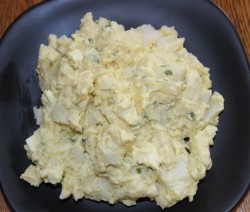 ...Stacy writes, "I made this for people at work to show them what real Cajun food tastes like. It was gone before I ate any. I now live in Oklahoma, but am originally from Louisiana." Stacy is true Cajun as her recipe reflects, a lil' bit of dis and a ...
Read more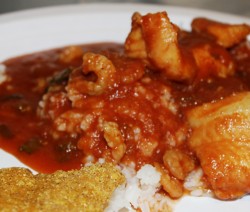 ...This classic dish was inspired by a wonderful restaurant in Lake Charles, Louisiana; Paw Paw's Seafood and Steak House. They were always more than happy to share their famous courtbouillon recipe; although this restaurant has now closed, their recipe lives on....
Read more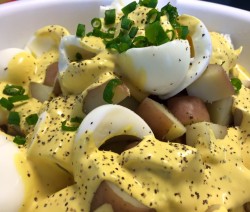 ...Momma would serve her family of nine children this potato salad to go with her Sunday roast or chicken gumbo....
Read more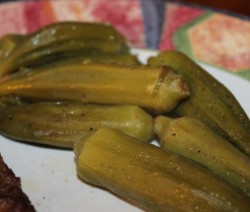 My Dad was a sharecropper, so when we were kids, okra was one vegetable that was always plentiful. Being a Cajun, we often used it to make what we called an okra gumbo.
Read more ...tes: Annie Mae Abshire was born, raised, married and lived in Kaplan, LA, for all 88 years of her life. She was a loving mother, grandmother and great-grandmother who will be missed by all. With her passes a part of our Cajun heritage – memories, language, food and experiences – ...
Read more