Recipe Type:
Crawfish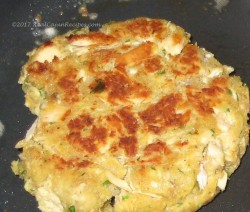 Crabmeat differs in type and flavor. Crabmeat from the body is pale ivory and subtle in flavor; claw and leg meat has a darker, reddish color and is more flavorful. Either type works well in this dish. Ingredients1 lb crabmeat, lump or claw 1 cup bread crumbs 1 egg 3 ...
Read more A true Cajun classic. The flavor really is exceptional. This version is meant to be served over rice, pasta or puff pastry. Ingredients1/2 cup butter 1/2 cup flour 2 cups heavy cream 1 1/2 lb clean crawfish meat 1/2 tsp salt 1/2 tsp white pepper 1 1/2 tsp cayenne pepper ...
Read more Eggplant was a classic staple in Cajun Country. This recipe came into fashion when crawfish also became a staple. Shrimp substitued for Crawfish is hard to beat; shrimp compliments the taste of eggplant so well. Ingredients3 medium eggplants, peeled and quartered 1 1/2 cup chopped onions 1 cup green bell ...
Read more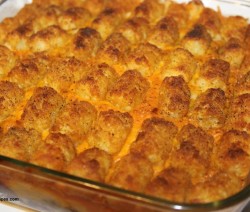 A quick, easy and satisfying dish sure to satisfy even the most hungry of children. The tater tots can be placed and baked on top of the casserole or directly in the casserole. For variety crawfish or shrimp could be added to the dish. Ingredients1 package frozen tater tots / ...
Read more This noodle seafood casserole is flavorful and easy; a great presentation for guests. Ingredients2 lbs crawfish or shrimp 2 sticks margarine or butter 3 onions, chopped 2 bell peppers, chopped 3 stalks of celery, chopped 3 garlic cloves, minced fine 4 tbsp parsley, chopped fine 1/4 cup flour 1 pint ...
Read more The pasta dish of the Cajuns. Ingredients1 onion chopped 1 bell pepper chopped 2 sticks butter 1 can cream of mushroom soup 1 cup milk 2 tbsp flour 1 tsp salt 1 pound package Kraft jalapeno cheese 2 pounds crawfish 1 (16 oz) large bag broad egg noodlesDirectionsStep 1Cook noodles ...
Read more Easy way to make a simple fettuccine without all the hassle! Ingredients1 lb crawfish tails 1 large onion, finely chopped 1 bell pepper, chopped fine 1/2 red pepper, finely chopped 1 stalk celery, finely chopped 1/4 cup chopped parsley 3 tbsp minced garlic 1 (10 oz) can Rotel tomatoes original ...
Read more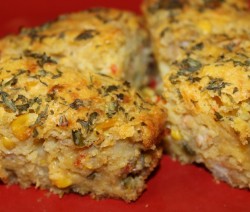 You will sing "Gimme Cornbread" after trying this excellent cornbread. Ingredients2 eggs 1 tsp salt 1/2 tsp baking powder 1 medium onion chopped fine 1/2 canola or vegetable oil 1 cup cornmeal 1 cup grated cheddar cheese 1/4 chopped jalapeno peppers or more to taste 1 large can cream corn ...
Read more