Recipe Type:
Crawfish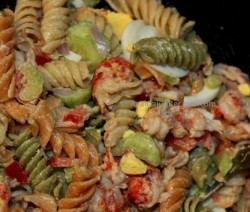 Using crab boil, a Cajun's favorite seasoning , this pasta serves up a unique flavor. This dish can be served hot or cold. It can also be used as the main dish. Ingredients1 bag 12 ounce size of Rotini noodles 1 pound crawfish tails 1 cup chopped celery 1/2 cup ...
Read more Great dip for parties, weddings or family gatherings. Ingredients8 lbs crawfish tails, peeled and chopped 1 can cream of mushroom 1 stick butter 1 medium onion, chopped fine 2 stalks celery, chopped fine 1 tbsp flour 1/4 cup cold water 1/2 tsp garlicDirectionsStep 1Sauté vegetables in butter until onions are ...
Read more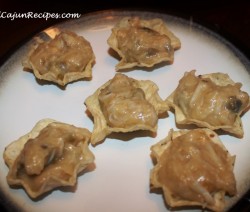 An easy classic dip great for parties and weddings. Ingredients2 lbs Crab, Crawfish or Shrimp 1/2 stick butter 1 bunch celery, chopped 1-2 onions, chopped 3 (10 oz) cans golden mushroom soup 1 bell pepper, choppedDirectionsStep 1Sauté onion, bell pepper and celery in the butter. Step 2Once soft, add the ...
Read more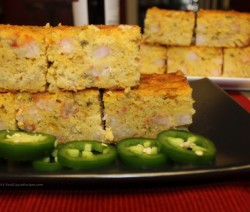 Cornbread is a favorite throughout America, though you will find different versions of it in different parts of the country. In the North, where the corn muffin holds the distinction as the official state muffin of Massachusetts, it tends to be sweeter and more cake-like. In the South it tends ...
Read more Not only is it awesome, it's fast and easy. Ingredients2 pounds peeled crawfish tails or shrimp 1 can cream of mushroom soup 1 can French onion soup 1 can Rotel Tomatoes w/mild chilies 1 stick butter 1 cup cooked rice 1 cup grated Monterey Jack Cheese Garlic to tasteDirectionsStep 1Note ...
Read more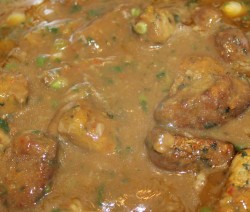 This dish is a labor of love, but well worth every minute. In this recipe, the crawfish heads are stuffed with a breading mixture. Collecting the crawfish heads after a crawfish boil is a great time to do this. As a note: clean the crawfish heads of the membranes and ...
Read more Ingredients1 lb crawfish tails 1 onion chopped 1 bell pepper chopped 2 tbsp oil 2 (10 oz) cans Golden Mushroom Soup 1 package angel hair pasta Salt to taste Red Pepper to taste Toby's or Season All to taste Garlic powder to tasteDirectionsStep 1Sauté the onion, bell pepper and seasonings ...
Read more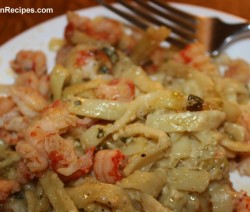 Pasta with cheese sauce and crawfish Ingredients1 stick butter 1 lb crawfish 1/2 small box of Kraft w/peppers cheese 1 pint half and half 1 (8 ounce) package Mozzarella cheese 2 celery stalks, chopped Garlic, chopped, to taste 1 onion, chopped 1 bell pepper, chopped 1/2 box Fettucini noodlesDirectionsStep 1Boil ...
Read more