Recipe Type:
Canning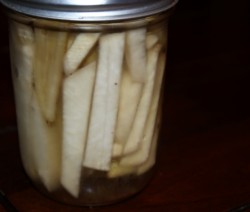 Our author cook writes: If you like a fresh radish or the taste of fresh grated mild horseradish, you will really like these pickled turnips. If you don't care for horse radish or radishes, you will like these anyway. You can make these turnip pickles as spicy as your taste ...
Read more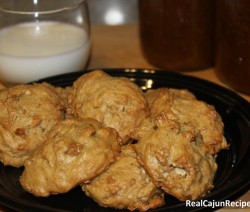 Cajuns love their figs, fig preserves, fig cakes, and fig cookies! This is one of our favorite fig cookie recipes.
Read more Ice Cream sounds like a really good idea to cool off with the 2010 heat wave where the heat indexes have reached 109 degrees.
Read more So Many Cucumbers and So Little Time to Eat Them? Freezer Pickles can get you more time to enjoy them. This is a good way to make use of plastic margarine tubs, peanut butter & mayonnaise containers. These are so good you will want to eat them right out the ...
Read more Le feu et la glace conservent au vinaigre – a great Cajun snack.
Read more Loretta is like many Cajun cooks mixing up some of this and some of that. This recipe may be considered somewhat vague in directions but it is so good with rice and gravy and uses fresh vegetables from your garden that it is worth trying.
Read more So how do you pronounce "kumquats"? Many Cajuns say "ComQuarts" – dats me, guilty as charged.
Read more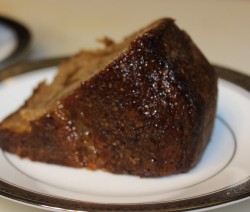 Grab those fig preserves that you have hiding in the kitchen cabinets and get to baking and make this rich, decadent Cajun fig preserve cake.
Read more