Recipes With Course:
Soups & Salads A wonderful, rich and thick hot chowder for those chilly nights. And who can pass up a good crawfish dish?
Read more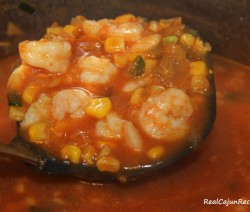 A Cajun classic made with two favorites  -  shrimp and corn,
Read more Flavorful is the word for this dish similar to macque choux (shoo). Great with fresh corn (that has been pre-cooked) also.
Read more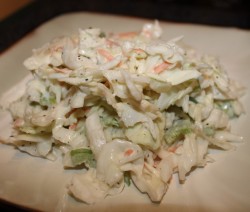 Cole slaw seems to go with any Cajun dish. A little imagination was used in preparing this slaw dressing. My husband likes sugar and I like vinegar and salt so I combined our different tastes and came up with this dressing.
Read more Robin says: "This soup my grandmother made all the time. I use to love it. Just thinking about it I will have to make some :o)"
Read more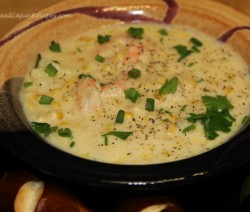 What a delightful and rich tasting soup. Serve this as an appetizer and you will be the hit of your dinner party. Great anytime comfort food is needed.
Read more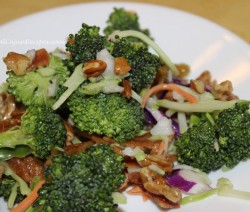 A lot of kids aren't huge vegetable fans, but a recent poll of middle school students revealed that this generation not only likes broccoli but also prefers it to other more traditionally kid-friendly vegetables. Here is one way to get your kid to eat broccoli.
Read more