Recipes With Course:
Soups & Salads This is my boyfriend's favorite – he's a Cajun, born and raised in Broussard, La.
Read more A delicious, spicy soup with a delightful after taste!
Read more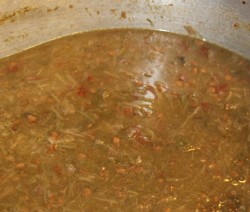 The cook shares – I find most gumbo recipes to watery for my taste. So I loaded this one up with a bunch of stuff – chicken, smoked sausage, shrimp and okra. I use a dark roux, which doesn't thicken the gumbo as much as a light one. Therefore the okra ...
Read more So deliciously rich and satisfying – just like Momma use to make.
Read more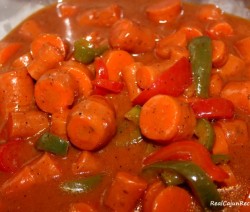 Also known as copper pennies, this makes a very good side dish with your main meal especially roast. Great for parties too!
Read more Ever wonder what to do with all the leftovers from your last crab/shrimp/crawfish boil? This is a great recipe to try.
Read more This is a sorta spicy, warm, filling soup that is great on those chilly winter nights here is Louisiana
Read more