Recipe Type:
Shortcuts Cajun brownies are probably the easiest no fail brownie you can make. The topping added makes it a unique type of brownie. Ingredients1 box Yellow Cake Mix 3 eggs 1 tsp vanilla extract 8 ounces cream cheese 1 box 16 oz powdered sugar1 stick 8 tbsp butterDirectionsStep 1Put the yellow ...
Read more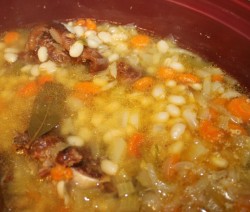 Southerners love their beans. Substitute your favorite dried bean, if you prefer, and if there's leftover ham, feel free to throw it in! Ingredients3/4 lb dried lentil beans (or beans of choice) 2 carrots, sliced in coins 2 onions, chopped 2 stalks of celery, chopped 1 tbsp melted butter 3/4 ...
Read more One of the best pound cake recipes around. Add a cup of our great Southern coffee and hospitality and you're one of the greatest chef's around. Ingredients1 box Deluxe Yellow Cake Mix 1 package vanilla instant pudding mix 1/3 cup of Crisco or margarine 4 eggs 1 cup water 1/2 ...
Read more Fill up the Christmas Candy jars or gift tins with this wonderful great tasting candy. Ingredients1 (12 oz) package chocolate chips 1 (12 oz) package butterscotch chips 1 cup peanut butter 1 (10.5 oz) package miniature marshmallows 1 cup salted peanutsDirectionsStep 1In a large, microwave-safe dish, combine the chocolate, butterscotch, ...
Read more This cake is so very simple to make…you'd think that it had taken all day to cook. Highly rated by Pop Pop – "Best cake he ever ate". This would be a great cake to bake for a bingo or other fund-raiser. Ingredients1 box Pineapple Flavored Cake Mix 1 can ...
Read more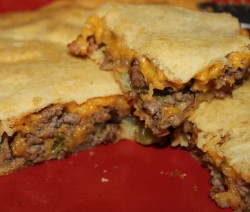 I can remember when this recipe was first given to me. I must have cooked every week for months because my children loved it!!!! I have found over the years that you can use homemade dough or frozen dough to make this bread. Ingredients1 can crescent rolls 1/2 pound ground ...
Read more This great punch as a delicious flavor. Try both the alcoholic and non-alcoholic version for holiday parties or fun times. Ingredients6 ounces frozen lemonade 6 ounces frozen orange juice 1 large can unsweetened pineapple juice chilled 1 bottle Sauterne or Rhine wine chilled Or substitute for alcohol 2 ginger ales ...
Read more These wonderful tasting pecans were served at L. Simmons wedding. They were more than gracious to share this recipe. Ingredients1 stick butter 1 tsp cinnamon 1 cup brown sugar 1 pound pecansDirectionsStep 1Cook in microwave - Melt butter in casserole dish. Add brown sugar and cinnamon and mix well. Cook ...
Read more