Recipe Type:
Shortcuts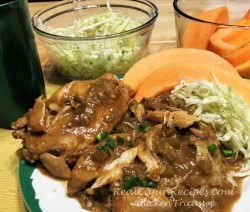 Cajuns love to get together and play cards games like booray (bouree) and euchre. While you fix this dish shuffle yourself a hand of Louisiana cards and play while it bakes. This dish is so easy and great for small dinner card games or any party or gathering. Taste so ...
Read more Ingredients1 1/2 lbs ground beef 1 medium onion, chopped 1 (15 oz) can lima beans 1/2 cup washed rice 1/2 cup water Salt, black pepper, red pepper to tasteDirectionsStep 1In a medium to large skillet, brown the ground meat and remove any fat. Step 2Add the chopped onions and sauté ...
Read more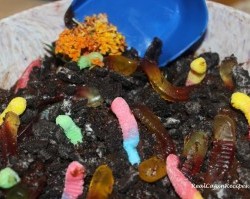 This fun treat is often served at birthday parties. Ingredients1 cup gummy worms 1 cup Oreo crumbs 1 box instant pudding mix any flavorDirectionsStep 1Follow direction on the box and make the pudding mix. Stir the worms in, then add the Oreo crumbs on top. Serve and enjoy
Read more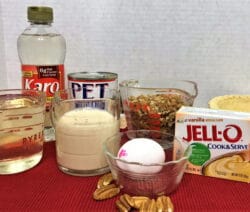 This pecan pie recipe made with Jello vanilla instant pudding was passed down to me from my mama. Mama and daddy were true Cajun. Their parents only spoke French and mom and dad spoke French when they didn't want us kids to know what they were talking about. I come ...
Read more This is a very moist, brownie-like cake that's light with fewer calories. Weight Watcher members will love this cake. Look at the variations also using white cake mix, nuts or pineapple. 4 points for 1/12 serving. Breakdown for points finder (using dry mix and Diet Coke): 1 serving 180 total ...
Read more This treat was said to be a favorite of Elvis. I can see why Elvis loved this dish. Though he ate it fried this is a much healthier version Ingredients2 slice Seven Grain Wheat Bread 1 pat of margarine 1 sliced banana Peanut butterDirectionsStep 1Spread small amount of margarine and ...
Read more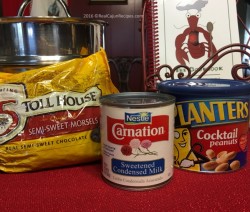 Ingredients2 cups semi-sweet chocolate chips 1 (15 oz) can condensed milk 2 cups chopped pecansDirectionsStep 1Combine the condensed milk and chocolate chips in a sauce pan. Heat the mixture until the chocolate is melted. Step 2Remove from heat and stir in pecans. Step 3Drop the mixture by spoonful on wax ...
Read more Perfect when you don't have much time and need a quick, healthy meal. This recipe is especially fitting for the diabetic in your family or person who can't handle lots of spice. Ingredients1 package instant brown rice or 2 cups regular cooked rice 1 large onion 1 large green pepper ...
Read more