Recipe Type:
All Poultry An old-fashioned cornbread dressing.
Read more Giving a party? Try this French loaf sensation.
Read more This could be called the "All American Tomato Chicken" as it appeals to everyone. This dish can be served with rice, pasta, noodles and creamed potatoes.
Read more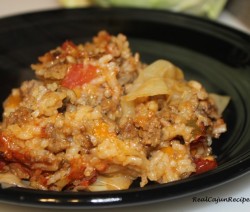 Another great "If you like cabbage" recipe.This casserole is an entire meal in one with rice, meat and vegetables.. It also reheats well if you want to make it a day ahead to bring to a gathering. For a great taste variation, add one pound crawfish or shrimp or two ...
Read more A great chicken dish excellent for a dinner party.
Read more This was a special request recipe find.
Read more