Recipe Type:
All Poultry A rich and creamy tasting bourbon chicken recipe.
Read more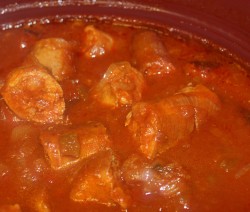 An old time classic. Simple but filling.
Read more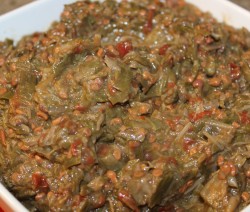 This is a classic way of cooking okra that allows you to use okra (la gombo fevi)  as a side dish or make the ever popular shrimp and okra gumbo.
Read more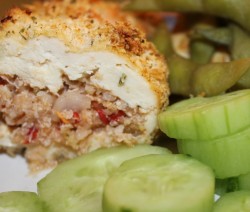 This is an easy meal to prepare. You can make this more heart healthy by baking in the oven instead of cooking it in oil.
Read more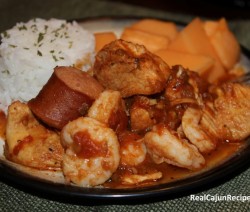 The Cajun-Creole version of paella, though more highly spiced. There are many different versions of jambalaya; in fact, the only consistent ingredients are rice, tomatoes, peppers, and onions.
Read more