Recipe Type:
Crab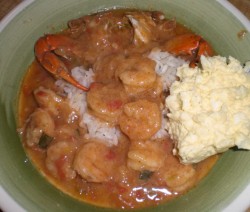 Crab & shrimp in a light red sauce. Delicious! No crabs – Gumbo crabs at supermarket work well or use only shrimp.
Read more How nice to put the gumbo to cook in a crock pot before leaving for work or shopping and come home from work and have gumbo ready to eat. This gumbo can be served as a side to a main dish or can be the main dish!
Read more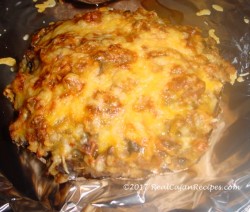 Ms Bert (as she is known by her friends) was lucky enough to be coached by some of the best cooks in the Kaplan area. Her Dad, Wilton, has his own restaurant, her Aunt Carrie had a catering business and her grandma Mire had a lot of hungry mouths to ...
Read more So deliciously rich and satisfying – just like Momma use to make.
Read more A delicious cream sauce of crawfish, crabmeat, or shrimp; suitable for virtually any type fish.
Read more Every Christmas party that we invited Stella to she brought her signature dish. Stella was French Canadian, but I always told her she could be a transplanted Cajun.
Read more I made this recipe up off the top of my head one day. I guess I was bored. I am still trying different ways to cook it. You can add shrimp if you like and the recipe easily doubles. Play around with it. This is by far a healthy diet ...
Read more To get this recipe, I had to beg and rely on a memory! Kaplan's finest and some older softball players, the Jr Bucs and Lady Bucs, recently reunited. This pasta dish was one of the the "hits" of this baseball reunion. The cleats and gloves that had been hung up ...
Read more