Recipe Type:
Classics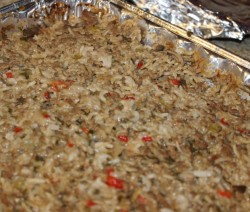 Also known as "Louisiana Dirty Rice", this dish is a true Cajun classic. There are many ways to make this dish, and this is one way from a friend of mine. Ingredients1 lb ground meat, browned 1 cup raw rice 1 (10 oz) can cream of chicken soup 1 can ...
Read more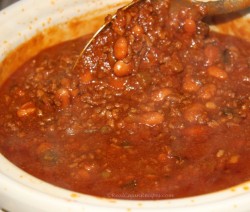 Chili always a favorite! Cooking slow and easy on the stove top or place in the slow cooker after browning the meat and basically forget about it.  It can be made with any combination of meats.such as beef, pork and venison. Ingredients5 tbsp Mexene chili powder 4 tbsp shortening 2 ...
Read more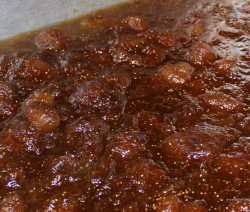 Cooking figs take patience waiting for the sugar to turn into syrup. But as any Cajun will tell you, it's well worth the wait. Great with Cush Cush and for making fig tarts and cakes. Ingredients4 gallons fresh figs (16 quarts) 1 tsp baking soda 7 lbs sugar - 16 ...
Read more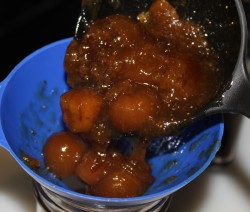 Fresh Picked Fig Preserves This is the high sugar version, no pectin. Ingredients1 quart water 6 cups sugar 3 quarts figsDirectionsStep 1Cut the tips off the figs. Soak the figs in an ice chest of cold water with baking soda about an hour. This will clear the figs of their ...
Read more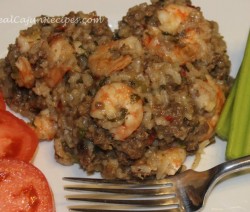 This is one of the best oven recipes for rice dressing. It's a foolproof dish with Cajun flavor. Ingredients1 lb to 1 1/2 lb ground beef (chuck preferred) 1 (10 oz) can cream of mushroom soup - undiluted 1 (101/2 oz) can French onion soup 1 (6 oz) can mushroom ...
Read more A quick, easy and delightful scratch cake. Called a 2×2 because all ingredients are an increment of the number 2. Fresh pineapple can be substituted for canned pineapple (and vice versa) in equal measure. Place 1 cup of pineapple chunks in a blender and put it on "chop" setting for 30 seconds. ...
Read more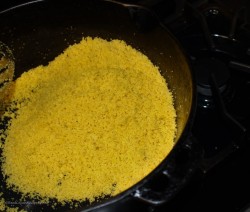 Ingredients2 cups yellow cornmeal 2 tsp sugar (optional) 1 tsp salt 1 1/2 cups water 1 tsp baking powder 5 - 6 tbsp oil (canola preferred)DirectionsStep 1Mix together all the dry ingredients. Stir the water in gradually and mix well. It will look like very wet cornmeal and the cornmeal ...
Read more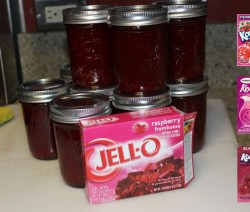 Figs jams can be made with virtually any Kool Aid flavors – the original six flavors were Strawberry, Raspberry, Orange, Lemon-Lime, Grape, and Cherry, Although not all are a perfect choice, many are suitable to flavor figs including Black Cherry, To reduce the amount of sugar and sweetness, Kool-Aid flavors can be used instead of Jello. ...
Read more