Recipe Type:
Classics Ingredients3 eggs, beaten 1 cup sugar 6-8 slices of bread 2 1/2 cups milk 2 tsp cinnamon 1 tsp vanilla 1 tsp nutmeg (optional)DirectionsStep 1Note: use 6 slices of bread if you like a soft pudding, 8 slices if you prefer a firmer pudding. Step 2Mix eggs, sugar and milk. ...
Read more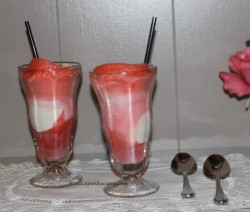 You hardly see pop rouge (strawberry) soda anymore. But if you want to make something special for your grandchildren, grandparents, or yourself, try this. And listen to the tales of the good ole' days. Ingredients1 strawberry soda 2 scoops vanilla ice creamDirectionsStep 1In a tall glass, put two scoops of ...
Read more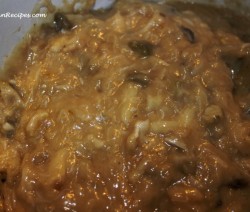 A great classic party dip for weddings or large family gatherings. Our most popular dip! Ingredients3/4 cup butter 2 onion, finely chopped 2 stalks celery, finely diced 3 tbsp parsley, chopped 1 bell pepper, finely chopped 3 lbs crab meat or 7 (6.5 oz) cans 1 large can evaporated milk ...
Read more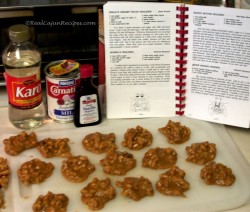 Melt in your mouth good. – These pecan pralines are rich and buttery, sugary with a nice pecan crunch and very addicting. Ingredients2 cups sugar 1/2 cup white karo syrup 1/2 cup water 2 cups pecan halves 1/2 stick butter 1 tbsp vanillaDirectionsStep 1In a heavy saucepan, combine sugar, syrup, water and pecans. Stir ...
Read more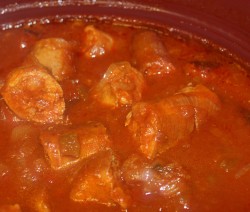 An old time classic. Simple but filling. Ingredients1 package fresh sausage - turkey, chicken or other 2 tbsp vegetable oil 1 cup water 1 onion, chopped 1 bell pepper, chopped (optional) 1/2 cup ketchup or tomato sauceDirectionsStep 1In a heavy duty skillet or cast iron pot, heat the oil. Add ...
Read more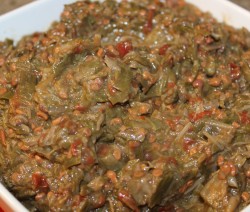 This is a classic way of cooking okra that allows you to use okra (la gombo fevi)  as a side dish or make the ever popular shrimp and okra gumbo. Ingredients3 pounds fresh or frozen okra 3 tbsp canola oil 1 cup chopped onion or 1 large onion 1 cup ...
Read more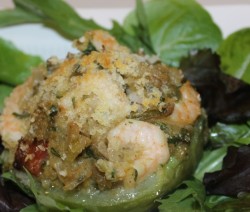 The popular mirliton (or vegetable pear, as it's called) was often used to make seasoned pickles. This transition dish makes you appreciate mirlitons even more. Ingredients4 large mirlitons 1/2 cup diced onions 1/4 cup celery 3 tbsp cooking oil 1/2 cup seasoned bread crumbs 1 1/2 tsp seasoned salt 1 ...
Read more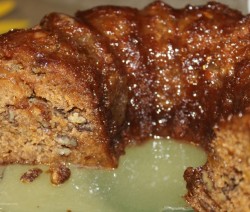 Figs are plentiful in Cajun country. As a result there are several classic, beloved recipes that are made with fig preserves. Ingredients1 1/2 cups sugar 2 cups all-purpose flour 1 tsp soda 1 tsp salt 1 tsp nutmeg 1 tsp cinnamon 1/2 tsp allspice 1/2 tsp cloves 1 cup canola ...
Read more