Recipe Type:
Classics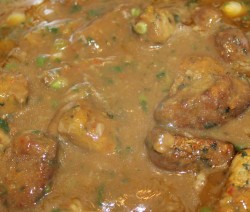 This dish is a labor of love, but well worth every minute. In this recipe, the crawfish heads are stuffed with a breading mixture. Collecting the crawfish heads after a crawfish boil is a great time to do this. As a note: clean the crawfish heads of the membranes and ...
Read more I can remember rabbit hunting as a young child, especially when the moon was full. We always ate what we killed otherwise Mom wouldn't let us hunt. Ingredients2 1/2 to 3 lb dressed rabbit cut in serving pieces 2 to 3 cups Heinz Vinegar 2 to 3 cups water 1 ...
Read more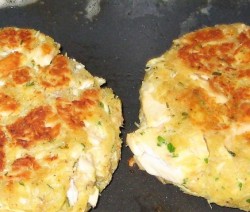 Delicious as a side dish or as a main dish topped with a cream sauce. Ingredients1 lb crab meat 1 onion, chopped fine 2 stalks celery, finely diced 1 heaping tbsp mayonnaise 1 tsp mustard 1 tbsp Worcestershire sauce 1 egg Breadcrumbs (as needed for filler) Parsley to taste, chopped ...
Read more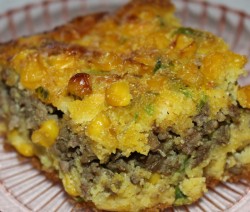 This was one of my children's favorites growing up.   Ingredients1 lb ground meat 1 onion, chopped fine 1/2 lb cheddar cheese, grated 3 jalapenos, chopped 1 cup cornmeal 2 eggs beaten 1 cup milk 1/2 tsp baking soda 3/4 tsp salt 1 (15 oz) can whole kernel corn drained ...
Read more At 81 my Dad was still cooking for himself. This was one of his favorites that he prepared often. Great when comfort food is needed. Ingredients1 (15 oz) can chicken broth 1/2 cup onion, chopped 1/2 cup celery, chopped 1/2 cup bell pepper, chopped 2 (8 oz) cans tomato sauce ...
Read more Use both shrimp and crab for an even better flavor – bake or fry. Or place in an 8×8 casserole dish, top with shredded cheese and bake at 350 degrees for 15 minutes until warmed thoroughly and cheese is melted. Ingredients1 stick 8 tbsp margarine 1 cup celery, finely chopped ...
Read more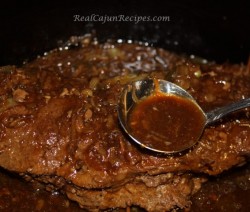 Great flavors of garlic and onion. A good gravy dish. Ingredients2 large round steaks 2 tbsp garlic 1/4 cup onion chopeed 1/4 cup bell pepper chooped 1/4 cup celery chopped 1/4 cup green onion chopped1 package Lipton Onion Soup Mix1 medium onion slicedDirectionsStep 1Season steak to taste with salt and ...
Read more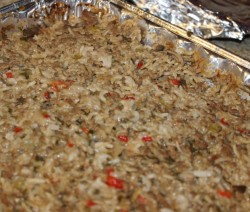 Also known as "Louisiana Dirty Rice", this dish is a true Cajun classic. There are many ways to make this dish, and this is one way from a friend of mine. Ingredients1 lb ground meat, browned 1 cup raw rice 1 (10 oz) can cream of chicken soup 1 can ...
Read more