Recipe Type:
Classics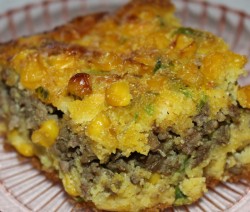 This was one of my children's favorites growing up.
Read more At 81 my Dad was still cooking for himself. This was one of his favorites that he prepared often. Great when comfort food is needed.
Read more Use both shrimp and crab for an even better flavor – bake or fry. Or place in an 8×8 casserole dish, top with shredded cheese and bake at 350 degrees for 15 minutes until warmed thoroughly and cheese is melted.
Read more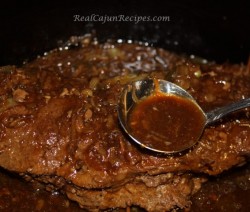 Great flavors of garlic and onion. A good gravy dish.
Read more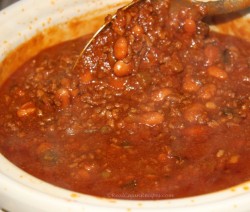 Chili always a favorite! Cooking slow and easy on the stove top or place in the slow cooker after browning the meat and basically forget about it.  It can be made with any combination of meats.such as beef, pork and venison.
Read more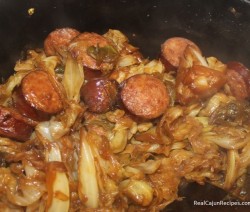 This recipe is fantastic. For a few months, I had it almost nightly. I'd throw the smothered cabbage on top of white rice. MmmM!
Read more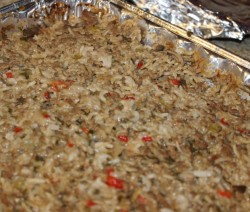 Also known as "Louisiana Dirty Rice", this dish is a true Cajun classic. There are many ways to make this dish, and this is one way from a friend of mine.
Read more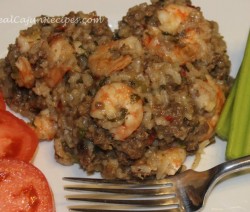 This is one of the best oven recipes for rice dressing. It's a foolproof dish with Cajun flavor.
Read more