Recipe Type:
Classics Classic boudin with pork livers added.
Read more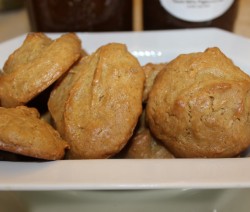 Figs are a delicious fruit, often thought of as sacred. At one time, Greece even made it illegal to export figs, wanting to make sure that they had the advantage at the Olympic Games. Mawmaw sure would've high jumped for fresh figs to make her jam and preserves.
Read more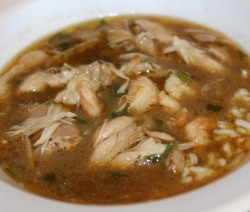 A true Cajun classic. The original recipe had 2 tbsp vegetable oil and 2 tbsp flour and  quarts of water. At the end of the cooking cycle right before being served, the powdered file was added and the cook would dip the ladle in and out of the gumbo aerating the broth; ...
Read more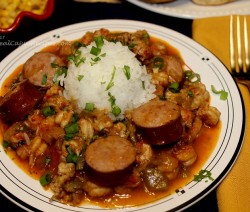 A Cajun dish so common, it's in everyone's recipe box. The no-soup etouffee -one of my personal favorites.
Read more Fall always reminds me of sugar cane, syrup and popcorn balls. My favorite as a young child.
Read more Another Cajun Classic! So good, you'll slap your momma.
Read more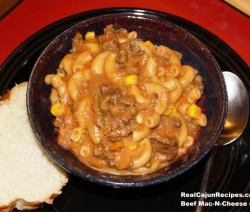 This dish is easy, inexpensive and yummy comfort food being mixed into one pot!  My kids always called this dish Goulash but not sure why. Hungarian Goulash where the dish name Goulash originated was a stew mixture made with beef and vegetables. My guess is because what you cooked ended ...
Read more A  popular and classic hoilday yam casserole.
Read more