Recipes With Course:
Side Dishes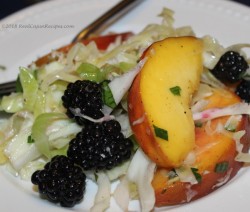 The blend of three popular Cajun likes -Cabbage, Peaches and Blueberries or Blackberries.- in a wonderful tasting Coleslaw. Adapted from  Better Homes and Garden
Read more A nice alternative to boiling crabs.
Read more This recipe is one of our old handwritten recipes written down from a dinner party
Read more Make your own pumpkin puree for this recipe – Preheat oven to 325 degrees F (165 degrees C). Pie pumpkins would be great to use  – Cut the pumpkin in half, removing the seeds and pulp. Place face down on a buttered or greased cookie sheet. Bake in the preheated oven ...
Read more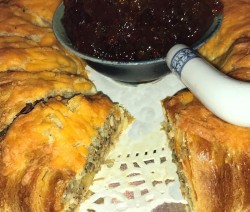 Great party food – Super Mardi Gras Ball dish.Paired with Pepper Jelly. this recipe is doubled packed with flavor – Great Party Food – great for Mardi Gras and family gatherings
Read more Properly called bowfin, the fish carries more aliases than John … trout, cotton fish and in South Louisiana, choupique (pronounced shoe-pick). Like gars, bowfin are bimodal breathers which means they have the capacity to breathe both water and air. Bowfin are considered a "trash fish" by many, but are treasured table fare to some, who find them ...
Read more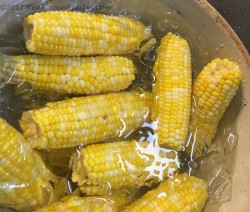 Fresh corn on the cob anytime you want.
Read more