Recipes With Course:
Side Dishes Properly called bowfin, the fish carries more aliases than John … trout, cotton fish and in South Louisiana, choupique (pronounced shoe-pick). Like gars, bowfin are bimodal breathers which means they have the capacity to breathe both water and air. Bowfin are considered a "trash fish" by many, but are treasured table fare to some, who find them ...
Read more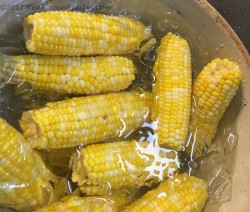 Fresh corn on the cob anytime you want.     IngredientsFresh Corn shucked and cleanedWaterFreezer BagsDirectionsStep 1Blanching and Cooling time depends on the Diameter Size of the corn Step 2Small corn 1 inch - 7 minutes Medium corn 1 1/4 to 1 1/2 inches - 9 minutes Large corn 1 ...
Read more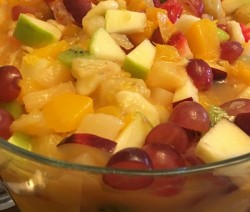 In memory of Triston Francis Bourque From Wikipedia – Fruit salad is a dish consisting of various kinds of fruit, sometimes served in a liquid, either in their own juices or a syrup. When served as an appetizer or as a dessert, a fruit salad is sometimes known as a fruit cocktail or fruit cup. In ...
Read more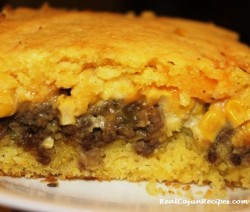 Jiffy Cornbread Mix is the "cornbread" to this recipe. The slight sweetness of the cornbread enhances the taste of the dish. Thanks to Linda D Noel for Method 2 preparation.   Ingredients1 lb ground beef1/2 cup onion, chopped fine1/2 cup bell pepper, chopped fine1/2 lb cheddar cheese, grated 2 jalapenos, ...
Read more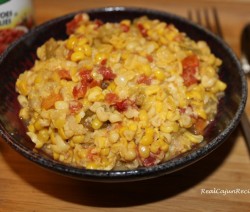 Need to freeze fresh corn or want to have macque choux without much stirring so you  can cook other foods?  The best part of using a slow cooker or crock pot is that it's simple and takes less effort and stirring than stove top cooking. Ingredients8 cups fresh corn1 1/2 onions ...
Read more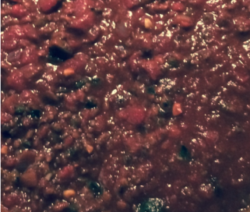 Chili Cook Off – Blue Ribbon First Place – RaginCajun aka Rajun Cajuns from South Louisiana!!! It's always a Texas Day all over town on this day as it was the first day of the Houston Livestock Show and Rodeo.  Trail riders from all over ride into town after a ...
Read more This is a family favorite and is usually requested as a Father's Day dinner which follows a Mother's Day crawfish boil and the leftover peeled tail meat (only if we do a second batch) is set aside to be made into pies.
Read more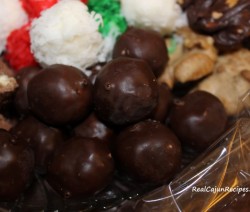 One bite and you are hooked. These are so good and perfect for sharing as the cook does every holiday season. Ingredients1 pound pecans, chopped1 stick butter - 8 tablespoon1 can condensed milk 1 can coconut 1 1/2 pound powdered sugar 2 giant chocolate bars 1 small cake paraffin DirectionsStep ...
Read more