Recipes With Course:
Side Dishes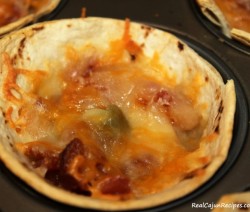 Shrimp used in a fresh new way. IngredientsOne pack small round tortillas1/2 stick of butter (4 tablespoon)Cajun Seasoninggarlic powder and onion powder (optional)Shredded cheddar cheese Shredded pepper jack cheese Jalapeno pepper rings seeded or canned pepper rings6 slices of bacon cooked and chopped coarselyDirectionsStep 1Make the tortilla cups by cutting ...
Read more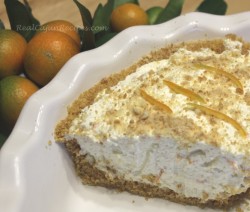 Kumquats are like reverse oranges — the peel is sweet, and the pulp inside is sour.  The seeds are small so either swallow them whole, or spit them out. No Kumquats – try one cup naval orange Ingredients12 fresh kumquats1/2 cup lemon juice (2 lemons)8 ounce Cool Whip1 cup condensed ...
Read more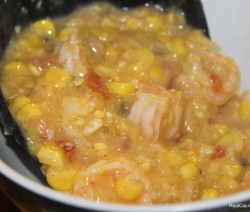 Delicious entree or side dish made of fresh corn and shrimp; easy, versatile, and quick to cook. Ingredients2 sticks butter4 cups fresh cut corn or fresh frozen2 cans ROTEL brand tomatoes (tomato with green chilies)1 can cream of mushroom1 can cream of shrimp2 medium onions, chopped2 ribs celery chopped1 bell pepper chopped1 ...
Read more Simple and Good – Kids love it! Ingredients1 - 29 oz can sweet potatoes2 teaspoon butter1/4 cup brown sugar1 teaspoon cinnamon1/2 cup cinnamon red hots1 cup marshmallowsDirectionsStep 1Drain 1/2 of the juice from the can of sweet potatoes and discard. Place the remainder in a buttered casserole dish. Dot with ...
Read more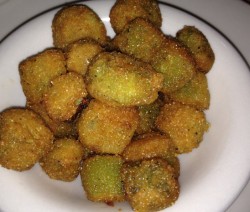 Ingredients1 pound okra (if using fresh okra cut in 1/4 inch coins) (if frozen thaw to room temperature)1 cup yellow cornmeal1/4 teaspoon salt1 cup oil1 egg or 1/2 cup buttermilkDirectionsStep 1Mix cornmeal and salt in a medium bowl or a baking pan.Step 2Beat the egg with 2 tablespoon water. Soak ...
Read more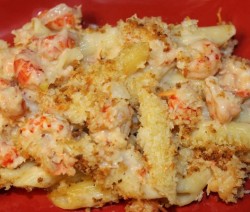 My daughter had sent me Truffle Oil from Belgium while living overseas, I then set out to find a recipe or recipes where I could use the oil. It seems there are recipes all over the net using this product. This recipe is an adaptation from FoodNetwork. Although not original ...
Read more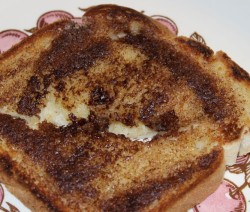 A simple recipe that packs in the memories.I can still remember the smell making these for my children right before school or as an afternoon snack. IngredientsSliced Bread2 teaspoon cinnamon1/2 cup sugarbutterDirectionsStep 1Combine the sugar and cinnamonStep 2Lightly butter each slice of breadStep 3Sprinkle the cinnamon and sugar mixture over ...
Read more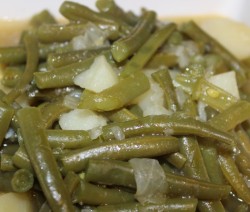 From the LSU College of Ag Center = Snap beans, green beans, or string beans…no matter which name you prefer, they are one and the same and in season! Green snap beans are categorized into two different groups, bush or pole beans, based on growth characteristics. If the bean plant needs support ...
Read more