Recipes With Course:
Breads & Rolls This is one of the recipes that I simply love – saving a heritage recipe for future generations. The submitter, Veronica, stood behind her husband's mother, Ms. Audrey, and measured the ingredients before the Ms. Audrey "threw it and mixed it her bowl". In memory of Ms Audrey Bourque
Read more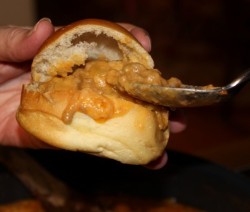 This is a very popular Cajun dish, a pistolette is savory, stuffed bread roll, which is then baked or deep-fried. Cooking in the wax paper makes for a crispy crust so don't skip that step! Sautéed bell pepper and breakfast sausage make for a nice addition.
Read more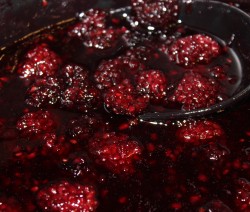 Snakes and Blackberries go hand in hand. If you have ever picked blackberries you probably know that, already! The picture shown is the blackberries cooking before adding the dumpling.
Read more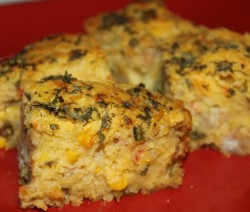 This dish is really a meal in itself!
Read more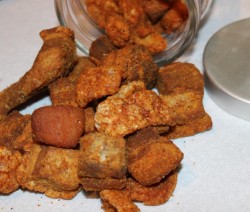 Crackling or "Gratton" cornbread muffins are savory, and go so well with Steen's Cane Syrup, or some real Acadian maple syrup.
Read more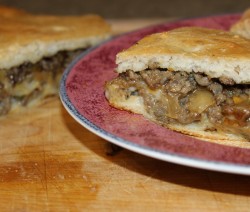 This is a favorite family recipe for any get together or just because. Bridgeford is my preferred brand for this recipe. To get a lovely shiny crust on your bread, brush lightly scrambled egg white on the dough before baking.
Read more Croquinoles (Kro-ce-yoils) Cajun Doughnut is one of the more popular classic Cajun sweet pastries. My mother used to make croquinoles and make a Steen's syrup coating to dip them in. They were gummy but good. Very good and even better if you add a little crushed pecan on each of ...
Read more