Recipes With Course:
Breads & Rolls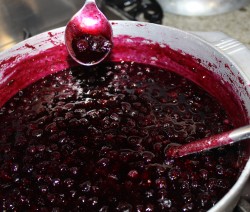 It is Blueberry Season and everyone loves blueberries also known as star berries We love them fresh picked eaten straight from the bush or baked into a favorite dessert or we enjoy them as jam, preserves and jelly. Maine is the blueberry production capital of North America but they are grown in ...
Read more This is one of the recipes that I simply love – saving a heritage recipe for future generations. The submitter, Veronica, stood behind her husband's mother, Ms. Audrey, and measured the ingredients before the Ms. Audrey "threw it and mixed it her bowl". In memory of Ms Audrey Bourque Ingredients2 ...
Read more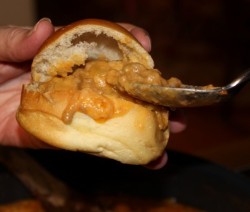 This is a very popular Cajun dish, a pistolette is savory, stuffed bread roll, which is then baked or deep-fried. Cooking in the wax paper makes for a crispy crust so don't skip that step! Sautéed bell pepper and breakfast sausage make for a nice addition. Ingredients1 lb Tillamook Cheese ...
Read more A basic, perfect biscuit. Ingredients2 cups self-rising flour 2 sticks real butter (do not substitute) 8 ounces sour creamDirectionsStep 1Cream butter and sour cream together with mixer. Step 2Stir in 2 cups flour (the cook for this recipe recommends King Arthur Flour). Do not mix any more than necessary. Step ...
Read more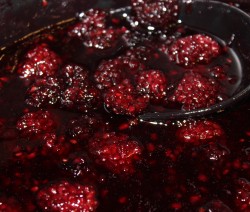 Snakes and Blackberries go hand in hand. If you have ever picked blackberries you probably know that, already! The picture shown is the blackberries cooking before adding the dumpling. IngredientsBLACKBERRIES 1 gallon blackberries 4 cups sugar (may need 5 cups) 3 quarts water DUMPLINGS 1 1/2 cup self-rising flour 3 ...
Read more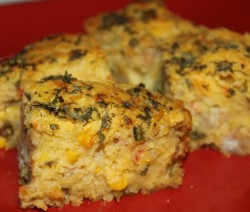 This dish is really a meal in itself! Ingredients1 pound crawfish tails 1 pound grated cheese 3 seeded and chopped jalapeno peppers 1 large chopped onion 1 large can cream style can 1 stick butter (8 tbsp) 1 tbsp vegetable oil 3 eggs 1 tsp Creole Seasonings 1 tsp baking ...
Read more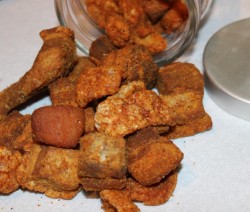 Crackling or "Gratton" cornbread muffins are savory, and go so well with Steen's Cane Syrup, or some real Acadian maple syrup. Ingredients2 cups yellow cornmeal 1/2 cup all-purpose flour 1 tbsp baking powder 2 tsp salt 1 egg beaten 2 cups milk 1 cup cracklings, choppedDirectionsStep 1Combine ingredients. Heat two ...
Read more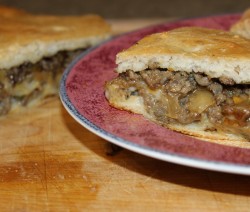 This is a favorite family recipe for any get together or just because. Bridgeford is my preferred brand for this recipe. To get a lovely shiny crust on your bread, brush lightly scrambled egg white on the dough before baking. Ingredients1 loaf of Bridgeford frozen bread 1/ 2 pound regular ...
Read more