Recipes With Course:
Breads & Rolls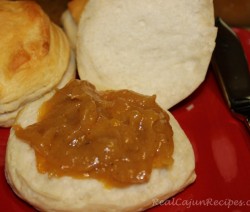 Many will agree the best way to eat persimmons is fresh off the tree or over the sink, where you can eat the persimmon flesh that is close to the peel. But what about canned persimmons? Persimmons are one fruit that one might ask to can or not to can. ...
Read more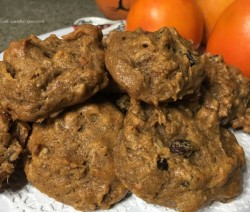 Persimmons referred to as  "the fruit of the Gods," are a perfect fruit and can be used in jellies and baking. But most will agree the best way to enjoy is right off the tree. Recipe is an adaptation from Mrs. Mae Cox Sweetlake LA Ingredients1/2 cup shortening or butter1 cup ...
Read more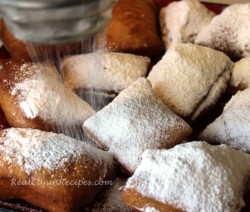 This recipe was taken from an artist print that was purchased back in 1987 and edited for clarity of instructions. The print was signed by the artist Merry Pierce-Lowrey. Serve beignets with cafe au-lait or a cold glass of milk. Ingredients1/4 cup shortening1 package active dry yeast or 21/4 tsp ...
Read more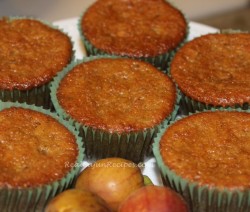 Making muffins is the perfect dish to make when figs first ripen and there is not enough to make a batch or preserves or jam. Fig Cake taste using fresh figs, These muffins are so good you will want to freeze figs to make these again. Ingredients1/2 cup cooking oil ...
Read more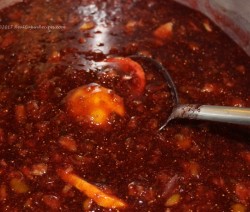 One of the more popular fig preserves recipes – The jello reduces the cooktime substanially over regular fig jam and allows the jam to set. Ingredients6 cups mashed/pureed fresh figs6 cups granualted sugar1/2 medium lemon sliced 4 - 3oz boxes or 2 - 6oz strawberry jello DirectionsStep 1Mash or puree ...
Read more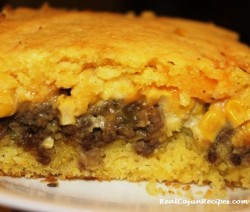 Jiffy Cornbread Mix is the "cornbread" to this recipe. The slight sweetness of the cornbread enhances the taste of the dish. Thanks to Linda D Noel for Method 2 preparation.   Ingredients1 lb ground beef1/2 cup onion, chopped fine1/2 cup bell pepper, chopped fine1/2 lb cheddar cheese, grated 2 jalapenos, ...
Read more Every year St Josephs Church in Franklin an annual Spaghetti dinner. Even though the balls are meatless, the bread balls with the seasonings taste very similar to meatballs.The recipe was created by Mrs. Lucy Russo mother of Rev. M. J. Russo. IngredientsSpaghetti Sauce4 heads of garlic chopped5 large onions chopped ...
Read more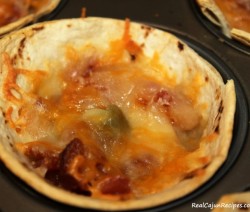 Shrimp used in a fresh new way. IngredientsOne pack small round tortillas1/2 stick of butter (4 tablespoon)Cajun Seasoninggarlic powder and onion powder (optional)Shredded cheddar cheese Shredded pepper jack cheese Jalapeno pepper rings seeded or canned pepper rings6 slices of bacon cooked and chopped coarselyDirectionsStep 1Make the tortilla cups by cutting ...
Read more