Recipes With Course:
Other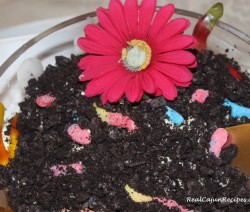 This is a perfect glaze to dress up dinner with just the right amount of sweetness to compliment the ham. Ingredients1 (14 oz) can jellied cranberry sauce 1 cup brown sugar 1/4 cup orange juice 1/2 tsp ground cloves 1/4 tsp cinnamon 1/4 tsp allspiceDirectionsStep 1Combine all ingredients in a ...
Read more This is a light sauce with a delicate shallot flavor, it goes particularly well with seafood. Ingredients4 tablespoons butter 1/4 cup minced shallots 1 tsp finely chopped thyme 1 tsp fresh ground pepperDirectionsStep 1In a small saucepan over medium heat, melt two tablespoons of butter. Add shallots and sauté for ...
Read more Ingredients2 tbsp corn oil 2 cups brown sugar 2 quarts popped corn 1/2 tsp salt 1/2 cup waterDirectionsStep 1In a large saucepan or black pot, combine oil, sugar, salt and water. Heat to boiling. Boil for 16 minutes. Step 2 Pour over the popped corn; making sure each kernel is ...
Read more This sauce works great for the brisket smoked a'la oven on this web site. Ingredients1 bottle Kraft BBQ Sauce 1/2 cup Woody's concentrate 1 small bottle ketchup 1 cup water 1/2 cup sugarDirectionsStep 1Combine all ingredients and blend well. Great on the brisket when reheating.
Read more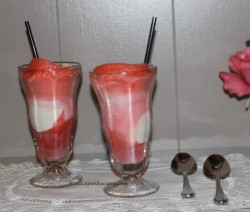 You hardly see pop rouge (strawberry) soda anymore. But if you want to make something special for your grandchildren, grandparents, or yourself, try this. And listen to the tales of the good ole' days. Ingredients1 strawberry soda 2 scoops vanilla ice creamDirectionsStep 1In a tall glass, put two scoops of ...
Read more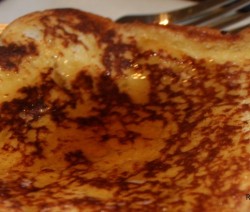 This is a great dish for breakfast or supper. You can top with syrup, powdered sugar or a cooked egg.   Ingredients3 eggs 3 tbsp granulated sugar 1 tsp vanilla 1/2 tsp cinnamon or nutmeg 1/4 cup half and half or whole milk Butter for pan fryingAny type of 1 ...
Read more Ingredients1 cup sugar 1/4 tsp cream of tartar 2 egg whites 1 tsp vanilla 1/3 cup water Dash of saltDirectionsStep 1In a saucepan, combine sugar, cream of tartar, water and a dash of salt. Cook until bubbly and the sugar dissolves. Step 2 In a mixing bowl combine egg whites ...
Read more