Recipes With Course:
Appetizers This dip is similar to crab dip, but using tuna as a less expensive alternative. Ingredients1 large can tuna 1 can cream of mushroom soup 1 stick butter 1 large onion, finely chopped 1 bell pepper, finely chopped 1 celery stalk, finely chopped 2 tbsp parsley, chopped 1/2 tsp garlic ...
Read more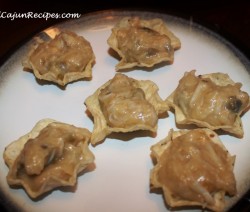 An easy classic dip great for parties and weddings. Ingredients2 lbs Crab, Crawfish or Shrimp 1/2 stick butter 1 bunch celery, chopped 1-2 onions, chopped 3 (10 oz) cans golden mushroom soup 1 bell pepper, choppedDirectionsStep 1Sauté onion, bell pepper and celery in the butter. Step 2Once soft, add the ...
Read more The measurement for can is correct. Use the shrimp can for the measurements noted. Ingredients2 cans small shrimp, drained 2 cans celery, finely chopped 2 cans chives or onion tops, finely chopped 2 cans mayonnaise 2 tbsp mustard Red pepper, to taste Tony Chachere's Cajun seasoning, to taste Tabasco or ...
Read more Ingredients Ingredients2 cups powdered milk 1/4 cup cocoa 1 cup powdered sugar Dash of saltDirectionsStep 1Combine all the ingredients and store in an airtight container. When you'd like a cup, combine 1 cup hot water to 2 tablespoons of the cocoa mix (more or less suited to taste) and sprinkle ...
Read more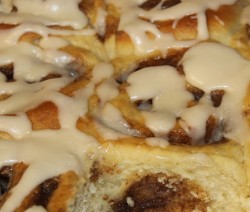 When we grew up, we often had cinnamon rolls at school. This recipe is a recreation of that old-fashioned taste. On this website Look up – Linda's Old-Fashioned School Cafeteria Bread Rolls to make this recipe IngredientsOn this website - Linda's Old-Fashioned School Cafeteria Bread Rolls 1 cup granulated sugar 3 ...
Read more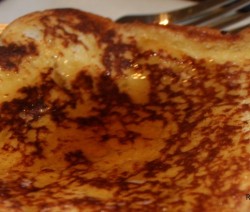 This is a great dish for breakfast or supper. You can top with syrup, powdered sugar or a cooked egg.   Ingredients3 eggs 3 tbsp granulated sugar 1 tsp vanilla 1/2 tsp cinnamon or nutmeg 1/4 cup half and half or whole milk Butter for pan fryingAny type of 1 ...
Read more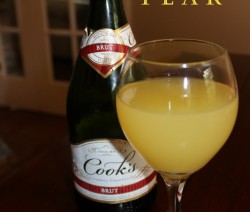 Brunch – Parties – Celebrations – Just Becasue Ingredients3 ounces orange juice with pulp 3 ounces ChampagneDirectionsStep 1Mimosa Pour chilled orange juice into a Collins glass over two ice cubes or a champagne glass. Fill with chilled champagne, stir very gently, and serve. Just pouring the two liquids together usually ...
Read more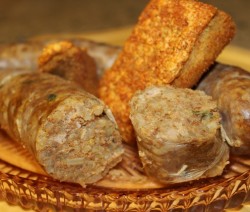 This is the best classic boudin out there. Boudin is also spelled "boudoin." Both are proper spellings of the same classic Cajun dish. Ingredients10 lbs pork roast (pork butt roast works) 4 medium onions 5 shallots 2 bell peppers 3 bunches green onion, chopped fine 1 bunch fresh parsley, chopped ...
Read more