Search Results For
Jambalaya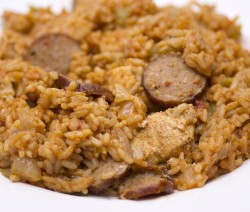 ...A favorite Cajun classic! Dale Begnaud in Memory of his Mom, Meredith...
Read more ...This is a concoction that I came up with one day because I had nothing else better to fix. I am good at throwing stuff together and it tasted better than I expected. I made this recipe for my fellow teachers and they all raved about it and wanted the ...
Read more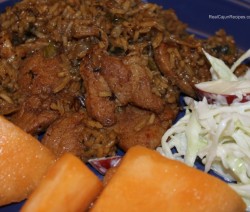 One of the more popular Cajun dishes. Pork Ribs or Pork Chop can be used.
Read more ...Another Cajun Classic! So good, you'll slap your momma....
Read more ...Get your rice cooker out tonight and cook up a meal that will be dynamite. One of our visitors wrote in her suggestion: " I used ground beef, and instead of Tony's Seasoning I used Cajun Spice and a couple of dashes of hot sauce, and I used the crock ...
Read more ...This is a recipe that I originally learned from a true coonass in the 80′s and it was his family's recipe from Baton Rouge....
Read more