Recipe Type:
Cake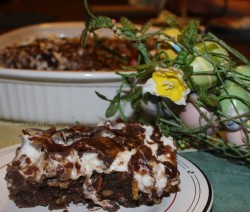 One year, I really wanted a Heavenly Hash candy, but could not find any. I was living out-of-state and called my friends to see if they could find some for me. I ended up with 8 boxes, 24 pieces each of this delectable candy. Now if Elmer's runs out, I ...
Read more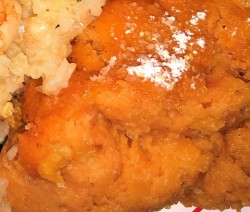 This is a must at the Thanksgiving and Christmas holiday table. It complements the fried turkey, pork roast and rice dressing because of the slightly sweet taste and still leaves room for dessert. Ever wonder if your baking powder or baking soda is still good? From www.kitchen.com – All you ...
Read more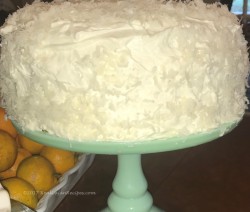 I can remember as a young girl going to my grandmother's house for the holidays and looking forward to my aunt bringing a coconut cake. ceci est un bon gâteau (this is a good cake) A  classic! Make a special memory for your family – Easter, Christmas, Anytime –  bake ...
Read more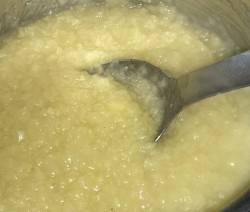 Pineapple filling can be used for virtually any cake. A great classic combination is coconut cake with pineapple filling. Ingredients1 tall 20 oz can crushed pineapple with juice. 1/2 to 3/4 cup sugar 2 tbsp flour or cornstarch dissolved in small amount of waterDirectionsStep 1In a food processor, puree 1/2 ...
Read more A quick, easy and delightful scratch cake. Called a 2×2 because all ingredients are an increment of the number 2. Fresh pineapple can be substituted for canned pineapple (and vice versa) in equal measure. Place 1 cup of pineapple chunks in a blender and put it on "chop" setting for 30 seconds. ...
Read more