Recipe Type:
Cake Perfect for cakes and sweet dough tarts! Being from a large family, we loved when Momma made her German chocolate cake. The kids would fight to lick the spoon.
Read more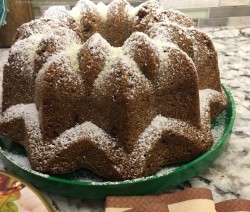 Crunchy and Different and Absolutely Delicious
Read more Make your own pumpkin puree for this recipe – Preheat oven to 325 degrees F (165 degrees C). Pie pumpkins would be great to use  – Cut the pumpkin in half, removing the seeds and pulp. Place face down on a buttered or greased cookie sheet. Bake in the preheated oven ...
Read more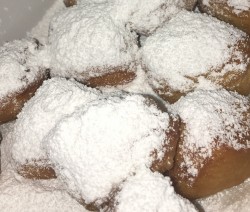 Beignets made the old fashioned way without yeast. This method is as simple as making a batter and spooning into the hot oil. OLD FASHIONED BEIGNETS are wonderful and considering how little work they are to put together, they are a real treat and make there own pattern when dropped. ...
Read more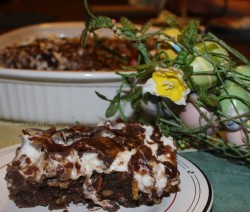 One year, I really wanted a Heavenly Hash candy, but could not find any. I was living out-of-state and called my friends to see if they could find some for me. I ended up with 8 boxes, 24 pieces each of this delectable candy. Now if Elmer's runs out, I ...
Read more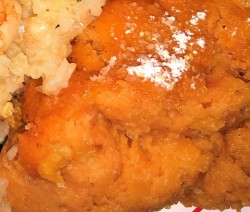 This is a must at our Christmas holiday table. It complements the fried turkey, pork roast and rice dressing because of the slightly sweet taste and still leaves room for dessert. Ever wonder if your baking powder or baking soda is still good? From www.kitchn.com – All you have to ...
Read more