Recipes With Course:
Breads & Rolls From Wikipedia - Sourdough is a bread product made by a long fermentation of dough using naturally occurring lactobacilli and yeasts.
Read more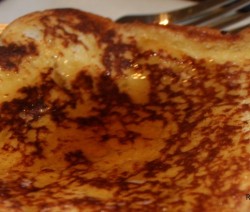 This is a great dish for breakfast or supper. You can top with syrup, powdered sugar or a cooked egg.
Read more This is a variation of the biscuit monkey bread. Chrissy's siblings always enjoyed it better made with frozen bread and I prefer the Bridgford brand.
Read more