Recipe Type:
Wild Game This recipe's author, Mike, writes: My great great grand mother taught me how to cook on a wood fired stove and I have been hooked ever sense. I spent the last 2 fall seasons in Alaska on a jut of land on the Bering Sea cooking for a duck guide. ...
Read more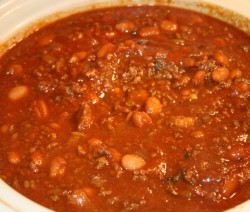 This chili is super easy to make and super good..
Read more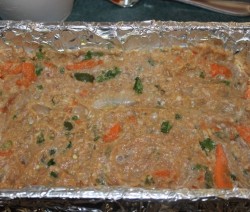 This is a semi-spicy Cajun meatloaf that calls for Everglade Seasonings which is also known as Monkey Dust. It is made of salt, spices, monosodium glutamate, dehydrated garlic and onion, sugar, and papain.
Read more Chrissy's uncle sent us this prodigious recipe  Prodigious you say… why not just say impressive
Read more Stuffed Pasta Shell with Goat Cheese, Smoked Alligator Sausage, Crawfish, cream and spices – One of our realcajunrecipes.com co-founder Chrissy LeMaire favorite appetizers! From the owners of PJ's – "Christina LeMaire came to PJs to eat recently. Please tell her hello and thank you for a really great web site. ...
Read more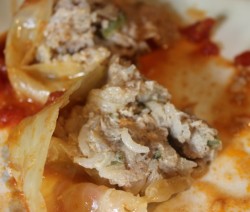 Cabbage is often prepared by boiling, usually as part of soups or stews similar to borscht (beet soup). Boiling tenderizes the leaves, and releases sugars, and develops the characteristic "cabbage" aroma.
Read more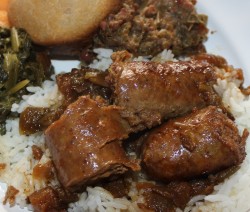 One of the most constant classic dish that Cajuns enjoy – rice and gravy! A family favorite.
Read more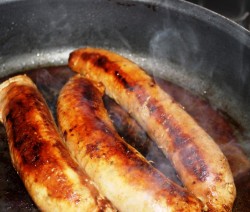 Mixing pork meat with venison will help tame the wild gamey flavor.
Read more