Recipe Type:
Deer/Venison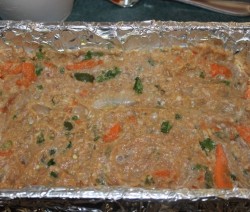 This is a semi-spicy Cajun meatloaf that calls for Everglade Seasonings which is also known as Monkey Dust. It is made of salt, spices, monosodium glutamate, dehydrated garlic and onion, sugar, and papain. Ingredients1 pound ground beef 1 pound ground venison 1 cup bread crumbs 1 egg 1/2 tsp crab ...
Read more Chrissy's uncle sent us this prodigious recipe  Prodigious you say… why not just say impressive Ingredients3 pounds venison or beef 1 cup soy sauce 1 cup Worcestershire sauce 1 tsp salt 1/2 cup teriyaki 1 tsp black pepper (peemon noir) 3 or 4 tsp Tony Chachere 3 tsp or 4 ...
Read more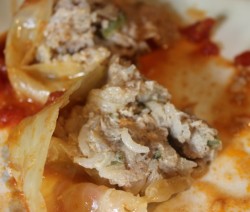 Cabbage is often prepared by boiling, usually as part of soups or stews similar to borscht (beet soup). Boiling tenderizes the leaves, and releases sugars, and develops the characteristic "cabbage" aroma. Ingredients1 1/2 pound ground beef 1 large onion 1/2 medium bell pepper, chopped 2 celery ribs, chopped 1/2 cup ...
Read more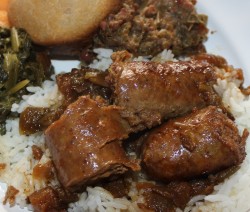 One of the most constant classic dish that Cajuns enjoy – rice and gravy! A family favorite. Ingredients1 package fresh sausage- pork, beef, venison, turkey, chicken 1 onion chopped 4 cloves garlic finely minced 2 tbsp oil 2 cups rice 2 tsp salt red pepper to tasteDirectionsStep 1Cook rice according ...
Read more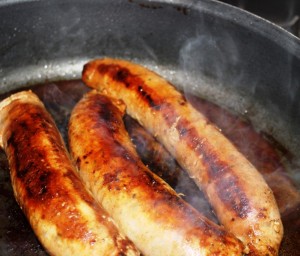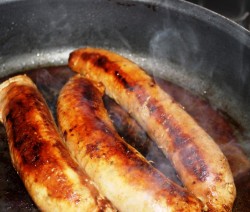 Mixing pork meat with venison will help tame the wild gamey flavor. Ingredients6 1/2 pound lean venison 3 1/2 pound ground pork meat 4 ounces salt 1 ounce black pepper 1/2 ounce red cayenne pepper, optional 1 large onion 1 lemon, juiced 1 bunch scallionsDirectionsStep 1On the venison, make sure ...
Read more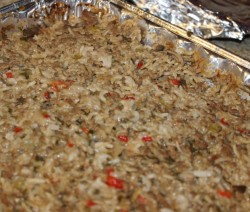 Also known as "Louisiana Dirty Rice", this dish is a true Cajun classic. There are many ways to make this dish, and this is one way from a friend of mine. Ingredients1 lb ground meat, browned 1 cup raw rice 1 (10 oz) can cream of chicken soup 1 can ...
Read more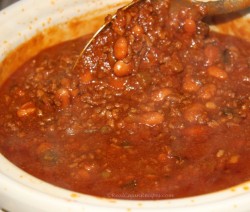 Chili always a favorite! Cooking slow and easy on the stove top or place in the slow cooker after browning the meat and basically forget about it.  It can be made with any combination of meats.such as beef, pork and venison. Ingredients5 tbsp Mexene chili powder 4 tbsp shortening 2 ...
Read more Boneless, skinless chicken breasts stuffed with fresh venison sausage. A spicy blend of Cajun cuisine that will please everyone's taste buds. Ingredients6-8 skinless, boneless chicken breasts 1/3 cup dry white wine 1/2 lb venison sausage 1/2 cup jalapeno peppers, chopped 1 onion, chopped 1 bell pepper, chopped 2 tbsp minced ...
Read more