Recipes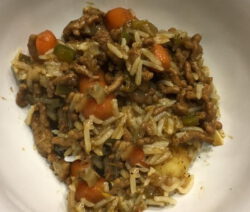 This recipe is very similar to meatball stew, but doesn't require you to make meatballs. It also has a different texture that I prefer. You can get amazing hog lard roux at The Mowata Store in Mowata, Louisiana, near Eunice. Ingredients1/2 heaping tsp Chicken Better than Bouillon1/2 heaping tsp Beef ...
Read more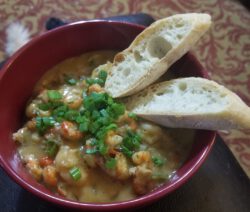 Jason's adaptation on this Crawfish Étouffée comes from a combination of a few different recipes.  This recipe makes enough to feed a large group of 15-20 people, so it's perfect for a party of any type.  To make this recipe faster, it calls for 1 1/2 containers of Guidry's Cajun ...
Read more This hot chocolate is one of the things I looked forward to most during the holiday season.  Cold weather outside and delicious hot chocolate inside.  The recipe is quick and easy to make, with little preparation. This is a great recipe to use with your trusty Magnalite pot, or if ...
Read more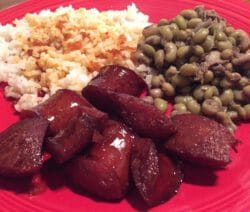 Interestingly the gravy is not sweet; caramelizing burns out the sweetness. Ingredients2 12 ounce packages of sausage, cut up1/2 cup onions, chopped1 tsp minced garlic3/4 cup vegetable oil3/4 cup sugar10 oz water2 cups cooked riceDirectionsStep 1Cover the bottom of a pot with about 1/8" depth of vegetable oil, pour 3/4 ...
Read more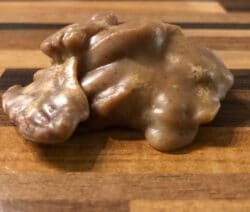 Eggnog is one of our favorite holiday drinks and it makes an INCREDIBLE addition to these unique pralines we invented just for the holiday season 🎅🏼🤶🏼🎄🎁 Ingredients2 cups pecans1.5 cups white sugar2/3 cup light brown sugar1/2 cup eggnog6 tbsp butter1 tsp vanilla extract Generous pinch of salt1/2 tsp ground cinnamon ...
Read more