Recipes with Photos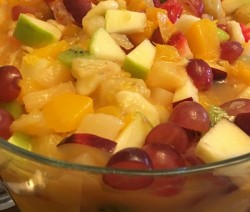 In memory of Triston Francis Bourque From Wikipedia – Fruit salad is a dish consisting of various kinds of fruit, sometimes served in a liquid, either in their own juices or a syrup. When served as an appetizer or as a dessert, a fruit salad is sometimes known as a fruit cocktail or fruit cup. In ...
Read more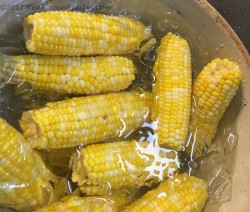 Fresh corn on the cob anytime you want.
Read more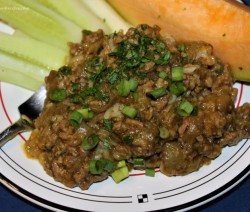 Aubergine, Eggplant or like my Cajun Momma use to say la Breme – Great in dressing, fried or etouffeed (smothered) – C'est tout bon
Read more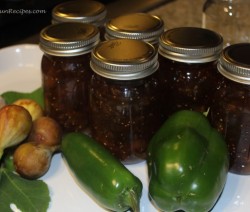 A surprise snack or appetizer made with fresh figs – Great with cream cheese and crackers. Pictures shown are half recipe.
Read more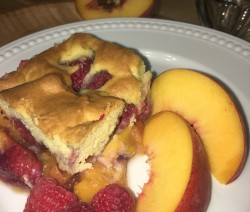 Fresh Peaches and Raspberries make up the base for this dessert, The topping is more like cake than biscuit.
Read more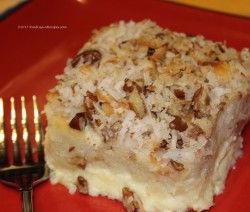 The first time I remember seeing this recipe was in a old Pillsbury Cook Off Pamphlet cookbook. The recipe was submitted by an expectant mother and she won the Cook Off that year. Recipe can easily be halved…Let your bread go stale just to make this!!   This is one of ...
Read more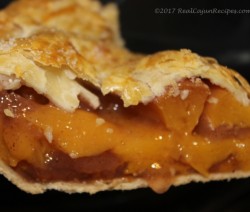 Pie consistency is perfect; Paw-Paw dubbed it the "perfect peach pie". Firm peaches are recommended
Read more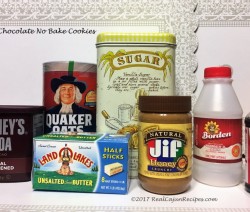 A great recipe suggestion to cook for friends and neighbors impacted by the floods when no there are no facilities to cook with. #ComfortFood. Also great for young cooks and tea parties.
Read more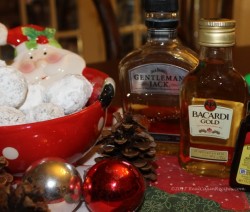 These bourbon rum balls have "Holidays and Let's get Together" written all over them.
Read more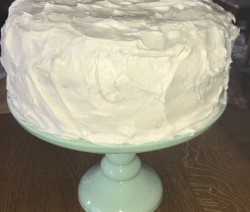 This was a bakery recipe that was shared – perfect for wedding cakes. Baker make 2 recipes for a wedding cake (3 tier); cut this in half for a regular size cake. If you make the whole recipe, you can refrigerate the leftover. You will be pleasantly surprised on how ...
Read more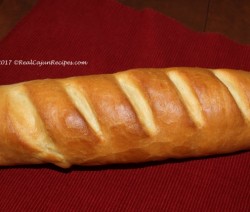 Simple  Ingredients  – Super Taste – So worth the effort Recipe adapted from Memorial Hospital Volunteer cookbook
Read more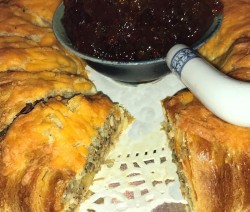 Great party food – Super Mardi Gras Ball dish.Paired with Pepper Jelly. this recipe is doubled packed with flavor – Great Party Food – great for Mardi Gras and family gatherings
Read more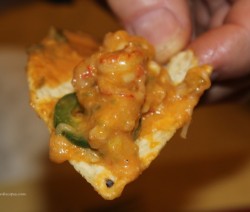 A local restaurant that has since closed made crawfish nachos that my daughter loved. Baby girl wanted crawfish nachos, Momma comes up with this recipe. Any of your favorite cheeses can be used.
Read more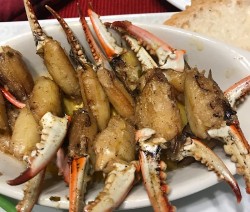 Definitely a delicious treat  – Blue Point Crab Fingers. Mostly used as an appetizer, it is generally served with a Shrimp Remoulade Sauce, crab salad or deep fried and served with a seafood cocktail sauce. See our Remoulade Sauce recipe –  Shrimp Remoulade Sauce
Read more