Recipes by

B. Bishop ...Mawmaw tried this recipe from Jack Miller's website. It seems almost every child growing up and playing baseball grew up eating Jack Miller's Ball Park Hamburgers; that same sauce is used in this recipe....
Read more ...This recipe is an adaptation of a recipe originally seen on Facebook from Holden, LA – Maw-Maw added some tidbits. The crabs are cooked outside over flames or charcoal and offers a great alternative to boiling...
Read more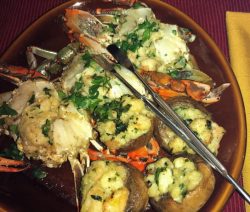 A nice alternative to boiling crabs.- stuffing can be used to stuff mushrooms and to make shrimp egg rolls
Read more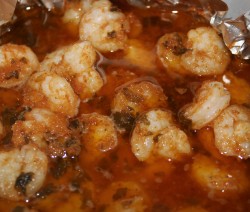 ...Although Hitachi makes many appliances, almost every Cajun who bought a rice cooker called it by its manufacturer name – a Hitachi!...
Read more ...Baked lemon fish in a spicy tomato sauce topped with crabmeat. I learned how to cook this from my late aunt Teresa. I also added a little something to it. If you use the best white fish (cobia) this will take your breath away, ENJOY! PS. Any firm white fish ...
Read more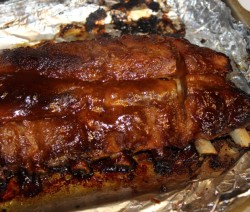 These ribs use a homemade bar-b-que sauce and just fall away from the bone when done. Although the process is a little long, the taste makes it worth it.
Read more ...Is it cake or is it candy? Try them and find out....
Read more