Recipes by

Tina Dubois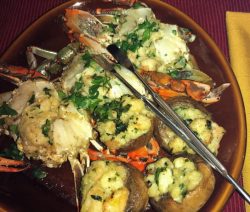 A nice alternative to boiling crabs.- stuffing can be used to stuff mushrooms and to make shrimp egg rolls
Read more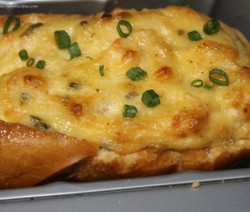 ..."Shrimp boats is a-comin' – there's dancin' tonight!" Shrimp Boats are a cooking we'll save you a bite – Enjoy~...
Read more ...Fun Holiday Drink – Please Drink Responsibly...
Read more This recipe is one of our old handwritten recipes written down from a dinner party
Read more ...I remember when my mother used to cook this, the whole house smelled wonderful....
Read more ...Use this stuffing to stuff vegetables, squash, mushrooms or bake as a casserole in a baked pie shell. Maw-Maw got this recipe from a classmate at a recent class reunion. In honor of the Class of '66!...
Read more ...The blend of three Cajun favorite vegetables in a smooth dressing is sure to appeal. Great as a side for any meal – bring on the rice dressing or the rice and gravy!...
Read more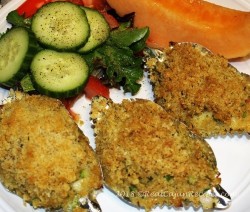 As many times as I brought my children crabbing at Rockefeller Refuge, Holly Beach, and road side ditches, all I really saw was the crab walking. That makes them easier to catch for this stuffing.
Read more