Recipes by

A T Gaspard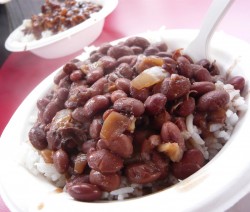 ...This is a traditional Monday food in New Orleans. Everyone has their own recipe for Red Beans & Rice, most of which probably change a little with each cooking. On a Monday the ladies of the house would put on a pot of red beans to cook all day while ...
Read more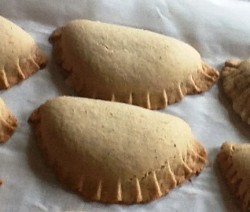 ...A small pastry with a usually sweet filling = the tart can be made open or closed. The tart can be filled with fig preserves, blackberry filling, pineapple, sweet potato, bouille..if you like it ..fill it…...
Read more ...Eggplant is a big favorite in many areas of the South. I first saw this recipe in a cookbook by Chef Paul Prudhomme and added a little more lagniappe to this great recipe. Feel free to add any meat or cheese to your liking....
Read more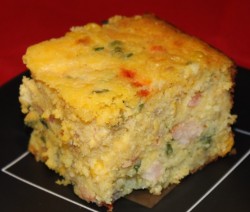 ...This is a delicious entree or side dish that's perfect for the Lenten season....
Read more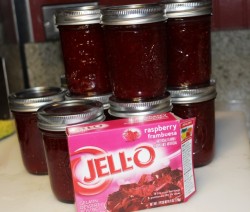 ...ies are the most delicate berry because they have a hollow core ▪ There are over 200 species of raspberries across the world ▪ Raspberries are a member of the rose family ▪ Raspberry plants can live for up to 10 years. Did you know that there is now a ...
Read more ...A classic schoolhouse cookie recipe....
Read more ...Another classic school house cookie....
Read more ...These cookies were served in our school cafeteria; these were always the best tasting cookies when I was in school....
Read more ...A sweet, but not overwhelming, desert....
Read more ...Italian Cream Cake is a very popular wedding cake. In fact, this was the flavor of Mawmaw's wedding cake. When you eat this cake you will know why it is such a favorite....
Read more ...Angel Biscuits were the delicious classic biscuits served at your school cafeteria. These biscuits are extremely popular in and beyond Cajun country....
Read more ...The classic almond cookie served in school cafeterias. Recipe adjusted for family portions....
Read more