Recipes by

Daniel Cheramie ...Great to make for Thanksgiving, holiday parties, and family gatherings....
Read more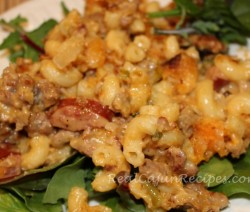 A good twist on plain old Mac and Cheese.
Read more ...Boulette is a French term meaning 'little ball', which is applied to a fairly whiffy soft cheese that is made in Belgium and French Flanders....
Read more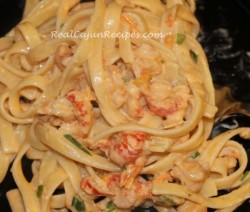 ...This recipe is an adapted version of the original recipe and has been a popular requested dish. From Wikipedia ~ Crawfish Monica is a Louisiana food tradition. Ingredients include pasta, crawfish tail meat, onion, garlic, seasoning, cream, wine, salt, pepper, and butter. The original dish was created by chef Pierre ...
Read more ...Eggplants compliment other foods nicely as a side dish and are hearty enough to steal the show in a main course – as this recipe sure will!...
Read more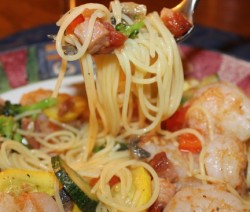 Tasso, a nicely seasoned, intensely flavored smoked pork, adds a wonderful flavor to this dish. This recipe also goes really well with grits.
Read more