Recipes by

Anna Langlinais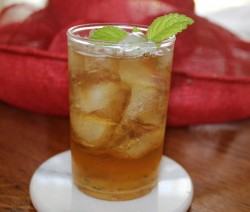 Get your hat ….The Kentucky Derby is on – Mint Juleps are a sell out. Some Mint Julep have sold for as high as $2,000 a drink. If that is too fancy for you, try making your own. Very easy to do! Ingredients 4 oz Kentucky Bourbon 2 tsp granulated ...
Read more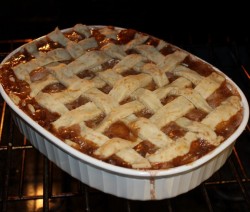 A cobbler , a deep-dish fruit pie with a rich biscuit crust, usually only on top. would be a perfect dish to make with Extra Fresh Figs. The crust a tasty biscuit dough is highlighted in taste by the shredded cheddar cheese used Don't have time to make the crust…a ...
Read more ...Ingredients Directions Step 1...
Read more Beef Short Ribs Jambalaya may take a little extra cooking time but so worth the effort. …… Many like this dish spicy as some say "spicy is always better' however without the extra hot spice this dish has it own wonderful and tasty flavor. Ingredients 3 to 5 lbs beef ...
Read more ...A simple recipe – A good recipe – A recipe with few words Ingredients 1 gallon figs 8 cups sugar 1 cup water Directions Step 1 Cut the tips off the figs Step 2 Wash a couple of time Step 3 Cook for two hours Step 4 Put in sterilized ...
Read more