 ...that's added and the Evangeline Maid buns. These burgers, like all other burgers, go great with beer! Ingredients 1 stick butter 1 jar Jack Miller's bbq sauce 1 package ground turkey or beef hamburger patties 1 package Evangeline Maid hamburger buns salt, pepper, garlic powder Directions Step 1 Add one ...
Read more ...n, and bring to a full boil. Stir in the white sugar, and continue boiling and stirring uncovered for 1 minute, until sugar is dissolved. Step 3 Remove from heat, and stir in brown sugar, allspice, and nutmeg. Step 4 Quickly pour in jars to within 1/2 inch of the ...
Read more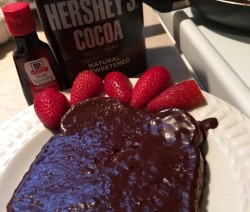 Remember the mornings when Momma pulled out the skillet and reached for the Hershey's Cocoa powder. You knew what she was going to make; you ran to get the Evangeline Maid Bread so you could be the first to get served delicious Chocolate Bread. Ingredients 1/2 cup sugar 1/2 cup ...
Read more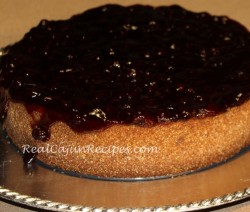 Friends come and friends go; this one just went but left behind her delicious cheese cake recipe. One of the best you will find. You can use the blueberry jam you made in lieu of the blueberry can filing for the topping. Ingredients 1 1/2 cup graham cracker crumbs 2 ...
Read more This dish contains most of the variety meats that Cajuns call Debris or Bouee. It consists basically of the organs such as liver, heart, kidneys, tripe, spleen (melt), the honeycomb (la platin), brain, lungs and sweetbreads (pancreas). There are two kinds of sweetbreads: stomach sweetbreads (also known as heart or ...
Read more