Recipes by

R. Broussard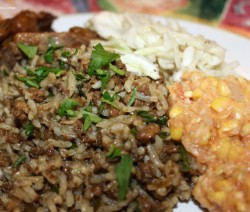 If you have been to Menard's Restaurant in Erath, Louisiana, you would know that he made one of the best rice dressings around. This recipe smells and taste much like his. Although the restaurant is no longer around, at least you can still enjoy that flavorful rice dressing. In getting ...
Read more A great dinner addition (even for those who don't love Broccoli). Ingredients 1 deep dish pie shell 3 ounces grated Mozzarella cheese 3 ounces sliced Mozzarella cheese 1 lb ground beef chuck or turkey OR shrimp and/or crab meat 1 (4 oz) can of mushrooms 4 ounces soft cream cheese ...
Read more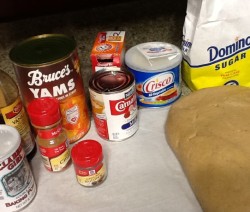 This tart recipe has been handed down from Doris' mother and my grandmother, Ella Broussard. Ingredients 1 cup Crisco 4 cups flour 1 tbsp vanilla 2 cups sugar 5 eggs 5 tsp baking powder Directions Step 1 Cream together the Crisco and sugar until fluffy. Beat eggs and vanilla into ...
Read more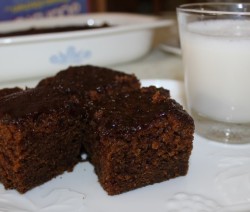 In memory of Nan Boone Marceaux and Nanny Quida Broussard Recipe over 125 years old The LeMaire and Faulk families enjoyed Nan Boone's delicious syrup cake for many years before the recipe was finally passed on. Nan Boone was often asked for the recipe but always said it was ...
Read more ...ents 2 tablespoons butter, softened 1 1/2 ounces cream cheese room temp 3/4 cup powdered sugar 1 tablespoon half-and-half or evaporated milk 1/4 teaspoon vanilla extract Directions Step 1 Beat cream cheese and butter until very creamy. Step 2 Add in the powdered sugar to mixture and continue beating. Once ...
Read more