 This is the perfect mushroom sauce for the broiled flank recipe on this site. Of course, its uses are not limited to just this one dish.
Read more ...This recipe has been adapted from Aunt Betty's recipe adding beef to the original recipe. The Ritz crackers gives this dish it unique delicious flavor....
Read more A great chicken dish excellent for a dinner party.
Read more My friend Todd lives in a small Cajun town called Church Point La. Church Point is a town in Acadia Parish, Louisiana. St. Landry Hospital, has organized an annual Buggy Festival, held in Church Point on the first weekend in June. The town was chosen because residents had used buggies ...
Read more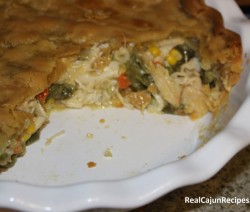 ...Quick and Easy – Good and Yummy!...
Read more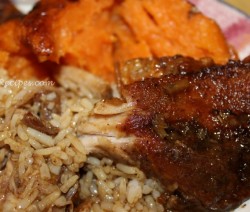 Often times you buy a pork roast and there is a large amount of thick pork skin and you wonder if you can cook it as good as your mother or grandmother did. If ever you have tasted this delight, you know what I mean. If you have not tasted ...
Read more