Recipes by

Linda Bradley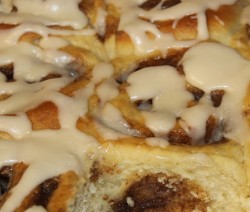 ...ften had cinnamon rolls at school. This recipe is a recreation of that old-fashioned taste. On this website Look up – Linda's Old-Fashioned School Cafeteria Bread Rolls to make this recipe Ingredients On this website - Linda's Old-Fashioned School Cafeteria Bread Rolls 1 cup granulated sugar 3 tbsp cinnamon 2 ...
Read more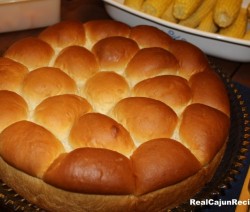 Remember the bread rolls you had in school? These are the old-fashioned schoolhouse fresh melt-in-your-mouth rolls. This recipe is from a former school cafeteria worker. Ingredients 4 3/4 cups all purpose white flour 1/3 cup shortening 1/3 cup powdered milk 1/3 cup sugar 2 tsp salt 1 3/4 cup water ...
Read more ...ding to package directions omitting the oil and adding the additional cup of water, vinegar, and Kitchen Bouquet. Step 2 Pour over chicken and set the cooker to cook. When cooker goes off, chicken is cooked. Serve over rice. Linda's Version for those who do not own a Hitachi Rice ...
Read more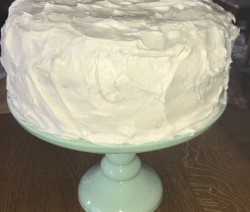 This was a bakery recipe that was shared – perfect for wedding cakes. Baker make 2 recipes for a wedding cake (3 tier); cut this in half for a regular size cake. If you make the whole recipe, you can refrigerate the leftover. You will be pleasantly surprised on how ...
Read more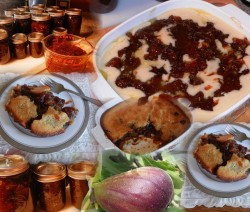 Create a great dessert with Fig Preserves and a "mashe pan" – sweet "gateau sucre" cake topping type cake – one of the best!!! Ingredients 1/4 cup butter or margarine 1 cup all purpose flour 1 cup sugar 2 tsp baking powder 1 cup milk 1 large egg or 2 ...
Read more
This is great for the classic Sunday dinner dessert. Ingredients 1 (6 oz) pkg frozen strawberries in syrup, thawed and drained (reserve 2/3 cup syrup) 1/4 cup strawberry jelly 1 tbsp corn starch 1 can sweetened condensed milk 1 1/2 cups cold water 1 (4 oz) package instant vanilla pudding ...
Read more This is the classic chocolate cake every Cajun child had growing up. The chocolate frosting recipe is also included or you can use the German Chocolate recipe on our website to frost. Merveilleusement délicieux. Ingredients 2 cups sugar 2 cups all purpose white flour 1 tsp baking soda 1/4 tsp ...
Read more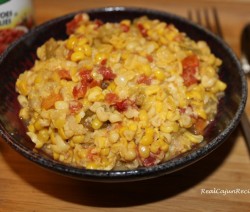 Need to freeze fresh corn or want to have macque choux without much stirring so you can cook other foods? The best part of using a slow cooker or crock pot is that it's simple and takes less effort and stirring than stove top cooking. Ingredients 8 cups fresh corn ...
Read more One of the better pickle recipes out there – the author of this recipe Ms. Lena said that this recipe was over 100 years old. Time for soaking is not listed in the total preparation time. Ingredients 16 pounds of cucumbers 1 cup pickling lime 2 quarts red apple cider ...
Read more This recipe is a popular "bread" in almost every culture, Cajun included. This recipe has a little lagniappe – Cocoa Chocolate and Chocolate Chip. A popular bread especially when bananas are going brown. Ingredients 1 cup flour 1/4 cup cocoa powder 1 teaspoon baking soda ½ teaspoon sea salt 1½ ...
Read more Ingredients 3 cups sugar 1 cup melted butter 4 eggs 6 tablespoons half-and-half 2 teaspoons vanilla 1/2 teaspoon salt 1 teaspoon baking powder 2 cups mashed bananas, ripened 3 cups flour 2 cups pecans, chopped Directions Step 1 Mix butter, eggs, half-and-half, vanilla, and bananas Step 2 Add dry ingredients ...
Read more Since seafood is plentiful in the South, one of the more popular dishes is shrimp stew. With some of our Cajun slang, shrimp is sometimes pronounced "shramp". Either way you say it, it is still good. Boiled, peeled eggs are often added to this recipe. Ingredients 3/4 cup flour 1/2 ...
Read more