Recipes by

Taunt Nit Bonin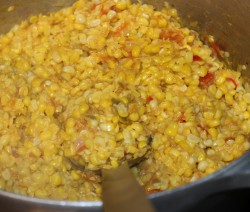 One of the Classic Cajun dishes. Fresh corn off the cob makes this dish superior although frozen or canned will still be a hit! If not using fresh corn, add 1/2 to 1 cup of heavy cream or evaporated milk. Also, one small can Rotel Brand Tomatoes can be used ...
Read more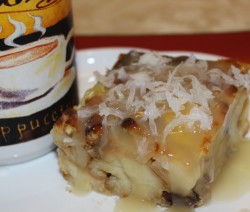 As bread got older or was not quite fresh, rather than throw it away, the classic dish of bread pudding was created. Several versions have evolved but French Bread or homemade bread is the more popular bread choice for the pudding.
Read more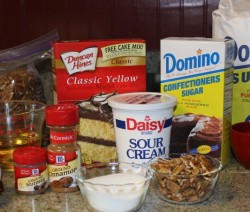 ...Back in the 70's this cake was one of the most popular cakes being baked. This is a moist melt in your mouth cake that has an amazing aroma that fills the house when it's baking....
Read more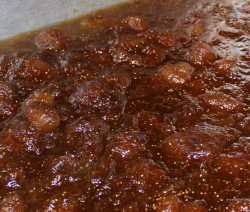 ...Cooking figs take patience waiting for the sugar to turn into syrup. But as any Cajun will tell you, it's well worth the wait. Great with Cush Cush and for making fig tarts and cakes....
Read more ...Old fashioned homemade doughnuts....
Read more