Recipes by

L. Baker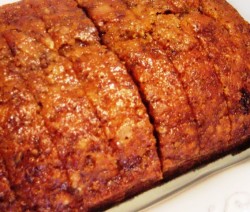 Pumpkins are harvested in early fall, and echo the changing colors of the leaves. Pumpkins are readily available, inexpensive and can be used for many dishes. So why not plan and spice up a holiday dish around pumpkins? This bread is perfect for it. Ingredients 3 1/3 cups flour 1 ...
Read more Ingredients 2 cups flour 1 1/2 tsp each of ginger, allspice, cinnamon, and nutmeg 1 tsp soda 1/2 cup sugar 1/2 lb each of butter (melted), brown sugar, dates and raisins 1/2 cup Steen's syrup 6 eggs 1 pint figs 1 lb mixed fruits 1 lb chopped pecans Directions Step ...
Read more ...l adventure with your little baker or have them ready as the children come screaming thru the door. Ingredients 1 jar 16 oz peanut butter 2 cups sugar 2 eggs Directions Step 1 Combine the peanut butter, sugar and eggs. Mix well. Drop by teaspoonful on a cookie sheet. Step ...
Read more The name speaks for itself. Baker's hint – before pouring the batter into the pie shell, baste shell with beaten egg white. It will help prevent a soggy crust. Ingredients 3/4 stick butter 3 eggs 3 tbsp flour 1 1/2 cup sugar 1 cup pineapple, crushed and drained 1 cup ...
Read more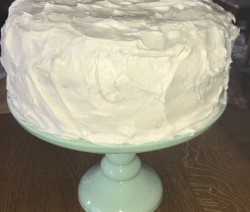 ...kery recipe that was shared – perfect for wedding cakes. Baker make 2 recipes for a wedding cake (3 tier); cut this in half for a regular size cake. If you make the whole recipe, you can refrigerate the leftover. You will be pleasantly surprised on how convenient it is ...
Read more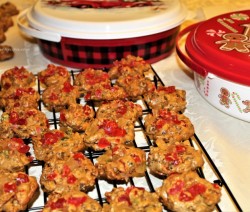 ...when her daughter found the "old recipe" and shared. Ingredients 1 cup brown sugar 1/2 cup (8 tablespoon) butter softened 4 eggs 3 teaspoon milk 3 teaspoon baking soda 3 cups flour 1 teaspoon cinnamon 1 teaspoon allspice 1 1/2 pounds pecans (4-6 cups) 1 box white raisins 1 cup ...
Read more